Have you ever had the dream of just quitting your job, packing up your things, and flying to Europe to start a whole new life? Well, thanks to a town in Italy which is now selling properties for one dollar a piece, that dream is beginning to seem like a much more feasible reality. 
Bisaccia, Italy is located in the country's southern Campania region, and they're working on putting over 90 dilapidated buildings on the market for one euro each. A dilapidated building refers to when "the physical life of a building is beginning to expire, i.e., the building is approaching a condition which would render it unfit for use." The one-euro plan for these properties is part of a larger initiative from Italy in which they're trying to save their dying communities and motivate people to move there. 
"Forsaken houses are clustered together, one next to the other along the same roads. Some even share a common entrance. That's why we welcome families, groups of friends, relatives, people who know each other or investors to join forces. We encourage them to buy more than just one house to actually have an impact and breathe new life," Francesco Tartaglia, the town's deputy mayor, tells CNN.
The extremely low price point, decrepit status of the properties themselves, and overall abandoned ambiance of Bisaccia may seem like a bit of a turn off to potential buyers, however, the opportunity to renovate and rejuvenate a town that once was thriving with culture and life may seem appealing to real estate investors. 
Buyers are expected to renovate their proprietors and bring them up to code with their own finances and ambition, however, as opposed to other real estate policies in Europe, buyers in Bisaccia have no limited time-frame in terms of when the work needs to be completed. Also, unlike other one-euro property villages in Italy, there are quite a few, the original owners don't have any legal connection to the Bisaccia properties; instead they're all owned by local authorities, which makes the transactional process much more straightforward. 
"Once a thriving feudal center renowned for its wool-making and artisans, it [Bisaccia] has been hit hard by emigration. A series of severe earthquakes, the last one in 1980, accelerated its population decline. Bisaccia is dubbed the 'genteel town' because, despite the hardship, its people have always been respectable, welcoming, hard-working and resilient. Newcomers here are pampered and taken care of. We want this place to shine again," says Tartaglia. 
While a majority of the town emulates the quaint and abandoned village aesthetic, parts of it are still very much thriving with shops, families, farmland, and ancient architecture that anyone would travel to Europe to see; including a historical center located at the base of a medieval castle.
In terms of real estate, everyone knows that location is everything, and what Bisaccia lacks in modern architecture it surely makes up for in terms of unique location. The village borders three of Italy's more popular southern regions: Campania, Basilicata and Puglia, Naples is also close by, allowing for as many spectacular Italian day trips as one could desire.
The town itself has dozens of nature trails for hiking that have been left just as untouched as the homes; a rarity in a world full of deforestation and climate change-induced destruction. Bisaccia also has a bunch of more developed sub-districts that offer fine Italian eateries known by locals for their unique pasta shapes. So while a one-euro home may seem like the biggest surface level scam one could invest in, the logistics of it all are fairly straightforward. Local authorities are offering the chance to be a part of a community that's ready to be reborn and grow with modern society, all while still maintaining it's traditional Italian values.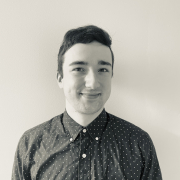 Eric Mastrota is a Contributing Editor at The National Digest based in New York. A graduate of SUNY New Paltz, he reports on world news, culture, and lifestyle. You can reach him at eric.mastrota@thenationaldigest.com.
https://media.thenationaldigest.com/wp-content/uploads/2020/01/29162820/Campania-Italy-400x400-1.jpg
400
400
Eric Mastrota
https://media.thenationaldigest.com/wp-content/uploads/2019/12/23173823/The-National-Digest-785x60-1.png
Eric Mastrota
2020-01-29 14:17:42
2020-04-09 15:50:27
This Italian Town Is Selling Homes For One Euro