In what's being viewed as a major "baby step" for the NFL, individuals on the business end of all things Super Bowl have finally recognized that almost half of their audience is made up of women, so the advertisements and representation within them should acknowledge and respect that. 
In a 40-minute-long press conference, NFL Commissioner Roger Goodell discussed a lot of social issues that the NFL needs to tackle, pun intended, in order to progress with society. He claimed that the league now has an estimated 187.3 million loyal fans, 47% of which are women, the most gender-balanced the Super Bowl viewer stats have ever been; so it's about time that the commercials reflect that. 
Super Bowl advertisements cost, at the very least, $5 million just to run; that doesn't include the actual cost it takes to make the commercial. This is because advertisers know that the commercials are almost just as crucial to the Super Bowl as the actual football players, and bring in a hefty chunk of viewership. 
With major headlines being made this year regarding Katie Sowers, the first female coach and first openly gay coach to reach the Super Bowl with the San Francisco 49er's, a major discussion was opened up regarding the overall inequality and sexism that's rooted in the professional sports industry.  
"Female viewership was up 5% for the 2019 season after growing 6% in the year prior. In 2019, 38% of avid NFL fans were female, an all-time high. The league will show a two-minute pre-game ad that shows the 'passing the torch to the next generation of fans.' It will include 32 kids, about one-third female, representing teams in the NFL and will feature Toni Harris, the first woman to receive a full college scholarship as a position player," Tim Ellis, NFL's chief marketing officer, told CNBC in an interview done prior to the Super Bowl.
If you were to look at the Super Bowl ads from even five-years-ago, you'd notice a lot more commercials emphasizing the "male gaze," which is a term that is used when certain forms of media are created by men, for men. These pieces of media often objectify women and keep them in a box that's rooted in sexism and hetero-normative oppression.
The 2020 Super Bowl advertisements definitely showed some improvement from years prior, however, more work is still to be done. Katie Sowers herself was in an ad for Microsoft that emphasized her monumental moment for this year's big game, and gave the audience a very "if I can do it, so can you" message. Olay also had a clever take on the classic "make space for woman" trope, along with SodaStream, who's ad featured Alyssa Carson, the 18-year-old astro-biologist in training who's working to be a part of the first space crew to go to Mars. 
While all of these examples of female representation are impressive, especially when compared to ads from years prior, many understand that the NFL and advertisers are just scratching the surface of feminist values in their attempt at being more inclusive. The half-time show this year featured Shakira, Jennifer Lopez, Bad Bunny, and J. Balvin, all performers of Latin decent in a performance that emphasized the beauty of Latinx, African, and Arab culture. The performance was also rooted in dozens of political symbolism; the most prominent showing children meditating in cages to represent the current crisis occuring at our borders. 
The halftime show provided the type of representation and support for women, and people of color in general, that audiences want to see. Real life successful individuals who are proud of their culture and willing to use their platform to speak up against injustices and archaic forms of inequality that are still so prominent in our culture today.
According to a study done by the Geena Davis Institute and Google, male characters in Super Bowl ads receive 2.5 times more speaking time than female characters, and they're twice as likely to be playing some sort of position of power; the study itself mainly reviewed ads from 2015 to 2019. The study also mentioned that between 2008 and 2017, 86% of the ads televised had men playing a "principal character" compared to only 14% by women. 
The main point of all of this is that while inclusivity is important, it's not the overarching goal. Instead of just showing the world a picture of equality, it's important for brands to understand what audiences really want to see, real support for women of all shapes, races, ethnicities, sexual orientations, gender identities, etc.. Advertisements that give the same message Microsoft gave with their 2020 ad; it doesn't matter who you are, what you are, or how you identify, dream big, because that could be you coaching a team at the Super Bowl in 10 years.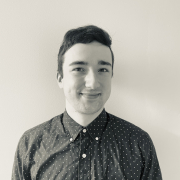 Eric Mastrota is a Contributing Editor at The National Digest based in New York. A graduate of SUNY New Paltz, he reports on world news, culture, and lifestyle. You can reach him at eric.mastrota@thenationaldigest.com.
https://media.thenationaldigest.com/wp-content/uploads/2020/02/03162002/Womens-Empowerment-400x400-1.jpg
400
400
Eric Mastrota
https://media.thenationaldigest.com/wp-content/uploads/2019/12/23173823/The-National-Digest-785x60-1.png
Eric Mastrota
2020-02-03 14:50:42
2020-04-09 15:50:26
2020 Super Bowl Ads Are Just Scratching The Surface Of Gender Equality