Twitter announced on Monday that CEO Jack Dorsey has stepped down from his position. Replacing him with be CTO Parag Agrawal. The company noted Dorsey will remain on the Board until his term expires at the 2022 stockholders meeting.
Dorsey commented on the exit, stating his belief that the company is set to continue on without his input while also expressing his confidence in Agrawal's abilities to take over in his role as CEO.
"I've decided to leave Twitter because I believe the company is ready to move on from its founders. My trust in Parag as Twitter's CEO is deep. His work over the past 10 years has been transformational. I'm deeply grateful for his skill, heart, and soul. It's his time to lead."
In an email he tweeted out, Dorsey discussed the idea of the importance of a company being "founder-led," which he called as being "severely limited" and a "single point of failure." As to why he's not staying or becoming chair, Dorsey stated he thinks that Parag needs the space in order for him to efficiently lead.
In addition to co-founding the social media microblogging network back in 2006, the 45-year-old Dorsey also co-founded — and operates as CEO of — Square, a digital payment company. Dorsey, who has a net worth of $11.9 billion, might not be the typical image of a tech giant founder – his laid-back, hippie attitude is a unique (and criticized) presence in the industry.
This isn't Dorsey's first time stepping down from a chief position – he served as CEO from 2007 to 2008 before being pushed out of the role by tech entrepreneur Evan Williams. Following the creation of Square, Dosey rejoined Twitter in 2011 before reclaiming the CEO title in 2015.
When it comes to the economic impact, Yahoo! Finance explains that Dorsey's departure is actually good for investors. Indeed, the numbers prove this theory right – Twitter stock went up 11 percent since the management shift.
Dorsey was the center of controversy for numerous years in regards to how he handled former President Donald Trump — Trump was permanently banned from the app last year — as well as his frequent inaction on internal matters.
Dorsey's departure also shows a growing trend, as The New York Times points out – numerous tech moguls are stepping down from leadership roles in recent years, which includes Amazon's Jeff Bezos and Google's Larry Page and Sergey Brin.
There are a number of possibilities for this, one of which is that the companies are so established and profitable now that they no longer need their original founders and visionaries. Another is how the moguls are simply becoming bored with their work lives, and desire a new, exciting change or project.
Twitter has wasted no time making significant adjustments following Dorsey's departure. Less than a day after the news, the company announced it was changing its "private information policy," and that users can no longer share media — such as images or videos — of "private individuals" without their permission.
Twitter explained the change is meant to "curb the misuse of media to harass, intimidate, and reveal the identities of private individuals." The change has left many confused due to several grey areas that are involved. The sudden user backlash likely isn't what the new regime hoped to start out with.
As for Dorsey, MarketWatch reported he's "all-in" on Square, which could help the company's worth flourish in the foreseeable future. Dorsey has also shown a passionate interest in Bitcoin, which he told a crowd back in June 2021 he would be working on if he wasn't at Twitter or Square. In 2019, Square created Square Crypto, a team focused on bitcoin open-source work.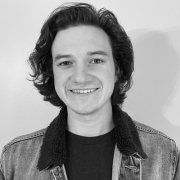 Andrew Rhoades is a Contributing Reporter at The National Digest based in New York. A Saint Joseph's University graduate, Rhoades' reporting includes sports, U.S., and entertainment. You can reach him at andrew.rhoades@thenationaldigest.com.
https://media.thenationaldigest.com/wp-content/uploads/2020/04/27103051/Twitter-App-400x400-1.jpg
400
400
Andrew Rhoades
https://media.thenationaldigest.com/wp-content/uploads/2019/12/23173823/The-National-Digest-785x60-1.png
Andrew Rhoades
2021-12-01 12:52:23
2021-12-01 16:23:25
Twitter CEO Jack Dorsey Resigns As CTO Parag Agrawal Takes Reins