Many players in the NBA are pausing their celebrations for making it into the next round of playoffs and are instead thinking of boycotting the games following the shooting of Jacob Blake and countless other black individuals in America at the hands of the police. 
Blake underwent surgery this past Tuesday, and his family updated the world by stating that he is alive, but now paralyzed from the waist down; doctors think it's unlikely he'll be able to regain motion. His shooting further fueled the hundreds of 'Black Lives Matter' protests that have been occuring every day in America since April following the murder of George Floyd. 
http://gty.im/512721782
Toronto Raptors point-guard Fred VanVleet recently confirmed ahead of his teams first game against the Boston Celtics that he and his fellow players had a private meeting where a boycott was brought up several times, sparking the interests of many players. 
"We're the ones who always have to take a stand. Is it cool to wear Black Lives Matter on the backdrop or wear a T-shirt. Like what does that really mean? Is it really doing anything? I'm in a different place today just emotionally-speaking."
The Raptors are still set to face-off against the Celtics this Thursday in Orlando. Marcus Smart, who is playing in his sixth season with the Celtics agrees with VanVleet, and recently told reporters that boycotting may be the only actual way they can make a difference. He claimed that they tried all the peaceful methods and "it's not working, so obviously something has to be done." Jaylen Brown who also plays on the Celtics said that everytime he looks at his Number 7 jersey all he sees "is a Black man being shot seven times." 
http://gty.im/911958106
"The reality is the majority of African Americans have a history with the police. It comes with the plagues of systemic oppression, lack of education, economic opportunity, housing, et cetera. And most people of color, most minority communities, have history with the police."
The Republican National Convention also kicked off this week, and Los Angeles Clippers head coach Doc Rivers agreed with the many NBA players on their boycott stance based on how the convention was going. Rivers recently spoke with the media and claimed that what really stood out to him was the "spewing of fear." 
Rivers personally doesn't believe the police force needs to be completely defunded, but dramatically reformed in the ways in which officers are trained and hired. The fact that the National Guard and individual milita's appear whenever protestors peacefully demand that justice be served for the countless black lives lost to police brutality is a major issue, says Rivers. He claims that he believes in good cops and just wants all cops to protect black people like they do everyone else. 
"That video [Jacob Blakes shooting], if you watch that video, you don't need to be Black to be outraged. You don't need to be American and outraged. And how dare the Republicans talk about fear?! We're the ones that need to be scared." The NBA has not commented in regard to what actions they would take if players did decide to boycott the remaining playoff games.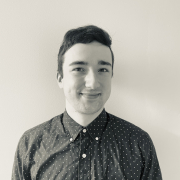 Eric Mastrota is a Contributing Editor at The National Digest based in New York. A graduate of SUNY New Paltz, he reports on world news, culture, and lifestyle. You can reach him at eric.mastrota@thenationaldigest.com.
https://media.thenationaldigest.com/wp-content/uploads/2020/08/26165418/Basketball-going-into-Net-400x400-1.jpg
400
400
Eric Mastrota
https://media.thenationaldigest.com/wp-content/uploads/2019/12/23173823/The-National-Digest-785x60-1.png
Eric Mastrota
2020-08-26 15:21:24
2020-08-26 16:55:27
NBA Players Discuss Boycotting Playoffs Following Jacob Blake Shooting