Federal law enforcement officers have been working non-stop since last Wednesday to get a greater understanding over what exactly transpired that allowed the riot at the Capitol to get so out of hand, and what was the actual plan for this mob should they have interacted with any US lawmakers or government officials. 
Officials are now claiming that they have found clues and evidence that points to one of the mob's most distinctive figures, Jacob Anthony Chansley; the shirtless, tattooed man who many online have been referring to as "QAnon Shaman," who stormed around the Capitol wearing a headdress made of coyote skin and buffalo horns. 
Federal prosecutors in Phoenix, Arizona submitted a court filing this Thursday that wrote that "strong evidence, including Chansley's own words and actions at the Capitol, supports that the intent of the Capitol rioters was to capture and assassinate elected officials in the United States government." 
The entire filing was 18-pages long, and included a request to the judge to keep Chansley detained before his trial. One of the biggest pieces of evidence working against Chansley right now is the fact that he left a note for Vice President Pence at his desk in the Senate chamber which read: "It's only a matter of time, justice is coming."
Chansley himself has personally called on President Donald Trump to pardon him for his crimes after his lawyer, Albert Watkins, claimed that Chansley acted in a "peaceful and compliant fashion" towards the law enforcement officials who have been running the investigation, and besides, Chansley only stormed the Capitol after Trump invited him and the rest of the mob to; according to Watkins. 
"He took seriously the countless messages of President Trump. He believed in President Trump. Like tens of millions of other Americans, Chansley felt — for the first time in his life — as though his voice was being heard."
Law enforcement officials have warned that it's likely there were multiple motives among the mob of those who stormed the Capitol, and an FBI investigation is currently in the works to determine whether some intended to do more than just disrupt the certification of President-elect Joe Biden's victory. 
One man who was arrested was carrying a pistol and others were wearing tactical gear and were holding zip ties. Another individual was arrested after his truck was spotted near the Capitol building with 11 molotov cocktails inside. 
Trump has so far pardoned Michael Flynn, his former national security adviser, and Joe Arpaio, the former Maricopa County sheriff, before they were both sentenced. Within the past month the most action the president has done in terms of political policy has been a slew of pardons for his allies, friends, family, and fellow republicans. 
Prosecutors have pointed out that Chansley brought a weapon in the Capitol building, a spear, so the charges being presented aren't to be taken lightly and his request to be pardoned should sound ridiculous to law enforcement. However, Chansley and every other Trump supporter present that day have forced America to have a much larger conversation over if Chansley was a person of color slinging a giant spear around the Capitol building, if the response would've been different.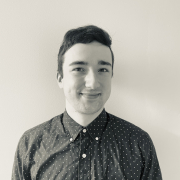 Eric Mastrota is a Contributing Editor at The National Digest based in New York. A graduate of SUNY New Paltz, he reports on world news, culture, and lifestyle. You can reach him at eric.mastrota@thenationaldigest.com.
https://media.thenationaldigest.com/wp-content/uploads/2021/01/15112618/Capitol-in-DC-400x400-1.jpg
400
400
Eric Mastrota
https://media.thenationaldigest.com/wp-content/uploads/2019/12/23173823/The-National-Digest-785x60-1.png
Eric Mastrota
2021-01-15 11:13:17
2021-01-15 11:27:17
Capitol Rioters Wanted To 'Capture And Assassinate' Lawmakers, Prosecutors Claim