The New York Times released their follow-up to the 'Framing Britney Spears' documentary which detailed the abuse and struggles Spears has endured under her 13-year conservatorship. The newest installment is called 'Controlling Britney Spears,' which includes claims that her phone was monitored and recorded at all times and her security team even installed recording devices in her personal bedroom. 
The newest documentary is 70-minutes and aired last Friday Night. It's currently available to watch on FX on-demand as well as Hulu. The documentary interviewed Felicia Culotta; Spear's former longtime assistant, Latisha Yates; onetime head of wardrobe, Dan George; former your manager, and Alex Vlasov; a former security staffer. Vlasov especially revealed the extensive security measures Britney endured at the request of her father, Jamie Spears. 
The individuals listed above detailed how Jamie would work directly with the head of Black Box Security, Edan Yemini, as well as Robin Greenhill, an employee of Tri Star Sports and Entertainment Group, which worked to handle the business side of Spears' career. The insiders discussed how Jamie would meet with these individuals to oversee nearly every aspect of the singer's life. 
Vlasov claimed that "the trio had a group chat that discussed every step she took, including closely managing her intimate relations. Greenhill proposed setting up an iPad to monitor her iCloud activity, including texts, notes, calls, and browser history. Conversations with her friends, her mother, and her then lawyer were all closely watched."
Vlasov didn't just make empty claims, however, he provided emails, texts, and audio recordings from his nine years as an executive assistant and operations/security manager. In the documentary, Vlasov shows an email from Ingham asking Jamie's legal team for "confirmation that no one other than my client can access her calls, voicemails, or texts, directly or indirectly." 
"Elaborate surveillance operation allowed almost every aspect of her life to be controlled by people, including her father and Greenhill. It really reminded me of somebody that was in prison, and security was put in a position to be the prison guards, essentially."
Vlasov discussed how Yemini had installed an audio recording device in Britney's bedroom back in 2016 which captured more than 180 hours of audio; including conversations between the singer and her boyfriend and children. He then explained how Jamie was "fixated" on his daughter's male friends and potential love interests, and would make countless individuals sign long NDA's and contracts. 
Yates discussed how Britney was constantly denied small pleasures by her father and Greenhill. These pleasures included sushi, sneakers, or any other new products that caught her eye. Yates recalled a time where Britney was told "you had sushi yesterday, it's too expensive." The documentary also noted how, at the time, Jamie was paying himself $16,000 a month from Britney's personal bank account. 
The newest film's release comes just days before a court decides on the future of Britney Spears' conservatorship, which has been instituted since 2008. Between 2008 and now, the pop star has barely had any time to rest because of how much she was being worked. One of the biggest points made in these documentaries is how a majority of the individuals in the legal field who have worked with individuals under conservatorships before, claim that they've never had a client under the control of a conservatorship who was also working; let alone constantly touring, promoting and releasing new music and business ventures, etc. 
In June, Britney was able to address the court herself for the first time. She spoke in depth about the flaws of the legal/judicial system that kept her in the conservatorship for more than a decade, while also condemning her conservators, managers, and family, calling the entire arrangement abusive. 
The judge then authorized Spears to choose her own lawyer, and on September 29th, the court will be considering Mathew Rosengart's – her chosen lawyer – request to remove Jamie Spears as the conservator of the dinger's estate. On September 7th, Jamie surprised the public by abruptly asking the court to consider whether to terminate the conservatorship entirely, which they will also be considering this week in court.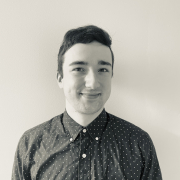 Eric Mastrota is a Contributing Editor at The National Digest based in New York. A graduate of SUNY New Paltz, he reports on world news, culture, and lifestyle. You can reach him at eric.mastrota@thenationaldigest.com.
https://media.thenationaldigest.com/wp-content/uploads/2020/08/03104023/Britney-Spears-Star-400x400-1.jpg
400
400
Eric Mastrota
https://media.thenationaldigest.com/wp-content/uploads/2019/12/23173823/The-National-Digest-785x60-1.png
Eric Mastrota
2021-09-27 10:53:36
2022-06-21 15:58:06
'Controlling Britney Spears' Documentary Further Exposes Singer's Struggles Under Conservatorship