Numerous democratic politicians have taken to addressing their concerns that if the debt limit is hit in the coming weeks, it could spell a crippling recession for the U.S. economy.
Speaking with CNBC, Treasury Secretary Janet Yellen explained that she sees Oct. 18 as the deadline for the debt ceiling to be addressed by Congress. If the ceiling isn't dealt with, the U.S. would default on their debt for the first time in history.
"I do regard Oct. 18 as a deadline. It would be catastrophic to not pay the government's bills, for us to be in a position where we lacked the resources to pay the government's bills."
The debt limit had previously been suspended back in 2019 until July 31 of this year. On Aug. 1, the debt limit reset to $28.4 trillion.
Senate Majority Leader Chuck Schumer (D-NY.) has echoed Yellen's sentiments, and announced on Twitter that he has filed cloture on legislation passed by the House in order to suspend the debt ceiling, and that the Senate will be voting on moving forward Wednesday.
Schumer had previously attempted to gain approval of a debt ceiling increase multiple times, but failed due to the filibuster blockade that the GOP put in place back in June, which requires 60 majority votes.
Yahoo! Finance explains that as of now, the 100 votes are split evenly between the two parties. The Democrats have been able to reach just 51 votes thanks to Vice President Kamala Harris' tie-breaking vote.
Schumer expressed his desire to "avoid irreparable economic harm to people and families." Schumer also called for Republican senators to show they don't have to "link arm in arm with those extreme members of their conference" by voting in favor of suspension.
The tense situation has been muddled with mudslinging between the two parties, with President Joe Biden accusing Republicans on Monday of playing "Russian roulette" when it comes to the debt ceiling, and that the GOP needs "to get out of the way" in order for the U.S. to avoid a financial crisis.
Biden also explained that the Trump administration is at fault for the need to raise the debt limit because of "the reckless tax and spending policies" that occurred during that time. "In four years, they incurred nearly eight trillion dollars," Biden said.
In his press conference, Biden gave America an idea of what economic problems would arise if the government is forced to default on its debt.
"Defaulting on the debt would lead to a self-inflicting wound that takes our economy over a cliff and risk jobs and retirement savings, social security benefits, salaries for service members, and benefits for veterans."
Meanwhile, Senate Minority Leader Mitch McConnell (R-KY.) has shown no inclination for the GOP to help Democrats through their votes in order to raise the borrowing limit, while also accusing Democrats of "sleepwalking" towards a debt default.
Yahoo! Finance discussed a majority of ways this debt ceiling bout could end, one of which is the filibuster being lifted by McConnell if Schumer continues his strategies. Another involves Schumer moving to ban to the use of the filibuster in regards to the debt ceiling, although it is noted that maneuver would carry some risks with it due to the senate containing a number of filibuster advocates.
While the general belief is that a positive resolution, no matter what party it comes from, is more likely to occur as opposed to a debt default, the latter is still an intimidating possibility that could send the U.S. financial status spiraling.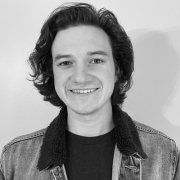 Andrew Rhoades is a Contributing Reporter at The National Digest based in New York. A Saint Joseph's University graduate, Rhoades' reporting includes sports, U.S., and entertainment. You can reach him at andrew.rhoades@thenationaldigest.com.
https://media.thenationaldigest.com/wp-content/uploads/2021/10/06171733/Recession-400x400-1.jpg
400
400
Andrew Rhoades
https://media.thenationaldigest.com/wp-content/uploads/2019/12/23173823/The-National-Digest-785x60-1.png
Andrew Rhoades
2021-10-06 17:00:36
2021-10-06 17:17:52
Politicians Warn Of Recession If Debt Limit Is Hit In Coming Weeks