Taking a step back in time to reexamine the pressure former President Donald Trump exerted in order to overturn the 2020 election results, the Jan. 6 Committee heard testimonies from those who endured terrifying and deadly threats originating from those efforts Tuesday.
Looking to show that Trump's pushes and false claims ultimately led to the domestic terrorism events at the U.S. Capitol on Jan. 6, 2021, a number of officials from tightly contested battleground states in the election were examined, including one — Wandrea ArShaye "Shaye" Moss, a former Georgia election worker — who Trump accused of committing voter fraud, along with her mother.
The surveillance footage and accused actions were debunked, but that didn't stop Moss from being thrown into the fire by conservatives and Trump supporters. The impact from the events clearly affected Moss, whose emotions were evident in the Cannon Caucus Room.
"There were a lot of threats wishing death upon me," Moss recounted. Moss's Black skin color also factored into those threats, with one saying to "be thankful it's 2020 and not 1920." "A lot of them were racist. A lot of them were just hateful," she said. Some protesters even attempted to make a citizen's arrest on Moss' grandmother.
"It's turned my life upside down. I no longer give out my business card. I don't want anyone knowing my name. I don't go to the grocery store at all. I haven't been anywhere at all."
Another official, Arizona House Speaker Rusty Bowers (R), testified he was subjected to constant protesting and smearing outside his home, with one man weilding a pistol. Though supporting Trump in a reelection bid, Bowers explained he did "not want to be a winner by cheating."
Bowers claimed he was asked by Trump and his attorney, Rudy Giuliani, to find evidence that illegal immigrants and dead people had voted in the 2020 election, along with decertifying Arizona's electoral votes and replace them with Trump voters.
Biden won Arizona by just .4% (1,672,143 votes). Though Bowers asked to see this evidence of fraud, Trump and Giuliani never presented anything more than just "theories."
Georgia Secretary of State Brad Raffensperger (R) made similar statements to Bowers, saying Trump asked him during a phone call to "give him a break" and find 11,780 votes, enough to help him win by one vote in the state he lost by .3%.
The audio of the phone call was played for the committee, with Trump threatening to Raffensperger that those investigating voter fraud and found to be dishonest by claiming falsehood could face criminal behavior.
"You can't let that happen, that's a big risk to you. All of this stuff is very dangerous."
Raffensperger detailed his intensive investigating of potential fraud, examining one of the 4.9 million total votes after another. "The numbers don't lie. At the end of the day, President Trump came up short," he said.
In terms of audience viewing, the American public may not be fully invested in the developments, which could spell trouble for Democrats hoping to use the hearings to sway voters in the upcoming midterms. The first hearing on June 9, treated to a primetime spot, peaked at 20 million viewers.
However, that number has since dropped as hearings take place during the daytime. 23% of voters said they saw, read, or heard a lot about the hearings on June 13 and 16, down 7% from the June 9 hearing.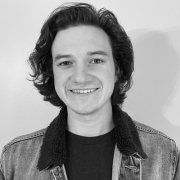 Andrew Rhoades is a Contributing Reporter at The National Digest based in New York. A Saint Joseph's University graduate, Rhoades' reporting includes sports, U.S., and entertainment. You can reach him at andrew.rhoades@thenationaldigest.com.
https://media.thenationaldigest.com/wp-content/uploads/2022/06/23133347/Vote-400x400-1.jpg
400
400
Andrew Rhoades
https://media.thenationaldigest.com/wp-content/uploads/2019/12/23173823/The-National-Digest-785x60-1.png
Andrew Rhoades
2022-06-23 01:30:12
2022-06-23 13:36:13
Takeaways From Latest Jan. 6 Hearing: Election Officials Felt Trump's Pressure