This week, South Korea announced a new deal that will compensate the nation's forced labor victims from Japan's occupation of Korea. The two nations have been working to better their relationship due to increased security situations. 
"[This is] a groundbreaking new chapter of cooperation and partnership between two of the United States' closest allies," said US President Joe Biden. 
Park Jin, South Korea's Foreign Minister, announced on Monday that the government's Foundation for Victims of Forced Mobilization by Imperial Japan will financially compensate 15 victims or their family members using private donations. 
The decision also follows a 2018 South Korean Supreme Court ruling that stated Japan's Nippon Steel and Mitsubishi Heavy Industry should compensate 100 million Korean won ($77,000) to each of the 15 South Korean victims who were mobilized between 1940 to 1945 during Japan's occupation. 
Today, only three of those 15 victims are still alive, and all of them are in their 90s. 
"We welcome the measures announced by the South Korean government today as a way to restore a healthy relationship between Japan and South Korea, which has been in a very difficult situation since South Korea's Supreme Court ruling in 2018," Japanese Foreign Minister Yoshimasa Hayashi told reporters.
"The measures announced by the South Korean government are not on the premise that Japanese companies will contribute to the foundation (in South Korea). The Japanese government doesn't have any particular stance on voluntary donations by individuals or private companies both in Japan and abroad," he said according to CNN.
Back in 2018, Japan didn't agree with the South Korean Supreme Court decision, and no compensation has been paid, leading to increased tensions between the two nations. Japan began restricting exports of materials to South Korea while South Korea disposed of its military intelligence-sharing agreement with Tokyo.
While the two countries signed a treaty in 1965 meant to settle any lingering issues between them, tensions remained, and South Korea's military dictatorship at the time led many citizens to feel like the deal wasn't fair. 
Current South Korean president Yoon Suk Yeol has been working hard to mend the relationship, specifically between Seol and Tokyo. The administration wants the two US allies to be on the best terms possible due to an increase in security risks coming from North Korea and their multiple missile tests. 
"Under Yoon, South Korea has been striving to come up with a reasonable solution that is in the common interest of both countries, while respecting the opinions of the forced labor victims," Foreign Minister Park said Monday.
"I think we need to break the vicious cycle for the people in terms of national interest without neglecting such a prolonged strained relationship between South Korea and Japan," Park said.
Biden stated that both nations were "taking a critical step to forge a future for the Korean and Japanese people that is safer, more secure, and more prosperous."
Corey Wallace, an East Asia politics and security analyst at Kanagawa University in Japan, said he sees Monday's "agreement as an outgrowth of Yoon's much bolder embrace of Japan as a 'partner' over the last nine months.
Both sides have started to adjust their perceptions of the value of trilateral security cooperation and the costs of bilateral antagonism vis-a-vis North Korea. It is also related to broader concerns in both countries about the sustainability of the US military posture in East Asia given both military developments in North Korea and China and recent events in Europe," Wallace stated.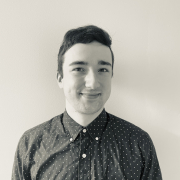 Eric Mastrota is a Contributing Editor at The National Digest based in New York. A graduate of SUNY New Paltz, he reports on world news, culture, and lifestyle. You can reach him at eric.mastrota@thenationaldigest.com.
https://media.thenationaldigest.com/wp-content/uploads/2023/03/07141731/flags-400x400-1.gif
400
400
Eric Mastrota
https://media.thenationaldigest.com/wp-content/uploads/2019/12/23173823/The-National-Digest-785x60-1.png
Eric Mastrota
2023-03-07 09:00:24
2023-03-07 14:18:03
South Korea And Japan Reach Deal Over Wartime Labor Disputes