The coronavirus pandemic has obviously put a lot of major annual events on hold. Coachella, the St. Patrick's Day parade, and now, most recently, the 2020 Tokyo Olympic Games have been postponed until 2021. It shouldn't come as too much of a surprise that the world's biggest sporting competition that brings millions of individuals from all over the world together for two months was postponed due to health and safety concerns regarding the very contagious nature of COVID-19, however, many fans are still left extremely disappointed. 
The 2020 Summer Olympic Games were originally scheduled to begin on July 24th, but they will now be postponed 12 months as a part of a greater effort to contain the spread of the coronavirus. Before the final verdict was even announced this week, countries began pulling out of the Games for the same health and safety concerns, including Germany, Canada, and Australia. 
"In the present circumstances and based on the information provided by the World Health Organization today, the International Olympic Committee president and the Prime Minister of Japan have concluded that the Games of the XXXII Olympiad in Tokyo must be rescheduled to a date beyond 2020, but not later than summer 2021, to safeguard the health of the athletes, everybody involved in the Olympic Games and the international community. [We] wish for the world to see Tokyo as a beacon of hope and will leave the Olympic flame in the city until the Games commence next year," Japan's Prime Minister and IOC president said in a joint statement from the IOC and the Tokyo 2020 Organizing Committee.
The Japan National Tourism Organization is also passionate about maintaining the image of Tokyo being seen as a "beacon of hope," so they're offering something special for all disappointed spectators who now have to wait another year before they're able to explore the wonders of Japan. The organization created a 360-degree virtual tour for the entire country. 
The tour itself, according to the website, will include some of Japan's most notable attractions, such as the Tokyo Tower, Kyoto's Sagano Bamboo Forest, Nara Park, and so much more! One of the experiences offered takes the form of a documentary style film titled Japan: Where Tradition Meets the Future, and can be viewed on YouTube from any of your personal devices. If you have Virtual Reality goggles you'll be able to watch the film as if you're in every part of Japan that's being explored. 
The film isn't the only immersive Japan experience being offered; if you're taking a more laid back approach to your time in quarantine, there's a 24-hour live-stream of Shibuya Crossing in Tokyo, which is one of the most famous metropolitan crosswalks in Asia because of how mesmerizing it can be to watch, and if you don't believe me, just see for yourself.
Other live-stream services that Japan's National Tourism Organization provides includes a live-stream of the Nihondaira Zoo, which is perfect for anyone in need of some wholesome wildlife content. Along those same lines the Jigokudani Snow Monkey Park also set up a webcam for onlookers worldwide. 
Cat cafes have become synonymous with Japanese culture, specifically in Tokyo where they initially became so popular. Now, customers can make a cup of their favorite hot beverage at home and tune into the live-stream of Neko Café, one of Tokyo's most famous cat cafes, where you'll be able to relax with some furry friends all through your computer screen. 
Finally, one of the hottest tourist attractions in Japan would have to be viewing the blossoming of their iconic cherry blossom trees. Luckily, there are now several 360-degree virtual reality videos featuring the pink flowers in full bloom in some of Japan's most beautiful parks such as Ueno Park in Tokyo, Miharu Falls in Fukushima, and Hirosaki Park.
So while we may have to wait another year to watch the world's most powerful athletes come together to compete for gold, we can still take a virtual trip from the comfort of our own home and experience a whole new culture.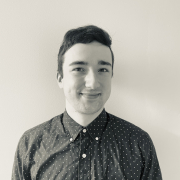 Eric Mastrota is a Contributing Editor at The National Digest based in New York. A graduate of SUNY New Paltz, he reports on world news, culture, and lifestyle. You can reach him at eric.mastrota@thenationaldigest.com.
https://media.thenationaldigest.com/wp-content/uploads/2019/12/26151540/Olympics-400x400-1.jpg
400
400
Eric Mastrota
https://media.thenationaldigest.com/wp-content/uploads/2019/12/23173823/The-National-Digest-785x60-1.png
Eric Mastrota
2020-03-25 11:53:42
2020-04-09 15:49:52
Japan Offering Virtual Tours In Light Of The 2020 Olympic Games Being Postponed