In America, there are four major sports leagues. The National Football League, the National Hockey League, National Basketball Association, and Major League Baseball. Of all four of these giant groups, not one athlete currently playing for a national league identifies as LGBTQ+. In the past, Jason Collins became the first athlete EVER in a major league to come out and identify as gay while still playing. Since then, Collins has retired from the NBA, but almost seven years after he came out, there's still a major lack of representation in LGBT+ athletes. While it's legitimate to say that there might just not be any athletes who identify as anything but cis-gendered and heterosexual, it's just as legitimate to say that in the mean time there's still work to be done surrounding the culture of sports and its acceptance of all identities. 
Billy Bean, former MLB player and current MLB Vice President of Social Responsibility and Inclusion, recently discussed the culture surrounding gay athletes. Bean was a player for multiple teams back in the late eighties and early nineties. He retired in 1995 and came out in 1999, becoming only the second ever Major League baseball player to identify as gay, according to Yahoo News. 
Billy Bean wears the Tampa Bay Rays special WE ARE ORLANDO t-shirt while he throws out the ceremonial first pitch
"There are so many people that have been afraid up until recent times and still many in the workplace that don't want to be identified specifically based on their private life or their sexual orientation or gender identity expression because of the way that others are going to view them unfairly. Sports are a great lens into, you know, society. There is some reticence to [come out] because of the way the media will sensationalize that. Jason Collins, a great, great friend of mine, has been the only professional athlete to come out while he was an active player. He's been an incredible ambassador for the sports world," Bean said to Yahoo.
Bean is now currently the MLB's first ever ambassador for inclusion; his duties include providing training and guidance to any efforts that are in support of the LGBT+ community, and diversity in general. Bean went on to tell Yahoo News that his main goal from the start was to enforce to other players that their actions "really resonate in the outside world." It's not a means of forcing a certain lifestyle or message to be spread among players and onlookers, but instead is about opening up the door for conversation and acceptance. Athletes in the major leagues are role models for so many young individuals across the country, if these young minds are seeing players promoting equality and ensuring that there's space for all identities on the field or court or rink, than the world would become a lot more inclusive. 
Jason Collins attends the 19th Annual Human Rights Campaign National Dinner
"I still think there is a ways to go with respect to the male professional sports leagues. In the meantime, it's incumbent on all of us to continue to create an environment of inclusion and acceptance. Everyone lives with fear. Fear of the unknown, fear of change, and I try to tell those players that you can look at my example. If you are a good teammate, they will support you and accept you for who you are … but it's up to each individual person. I don't tell someone what they should and shouldn't do," said Jason Collins to Reuters magazine. 
Collins now serves as the NBA Cares Ambassador. NBA cares has done amazing work with embracing the LGBT+ community into the world of professional athletes. In 2016, the NBA became the first of all four major US sports leagues to have a float in New York City's annual pride parade. Additionally, many teams in the NBA now host "pride nights," according to Reuters, which celebrates overall inclusion and invites hundreds of members and supporters from the community. 
When it comes to acceptance and equality, strength comes in numbers. That doesn't mean that we need every other athlete to come out, although some more representation wouldn't hurt, but instead we need to ensure that these spaces are outspoken as safe and accepting. That's why individuals like Collins and Bean and the work that they're both currently doing is so important to the world of major league sports. We need to keep the conversation going until the whole country feels like they can turn on their TV and feel truly seen.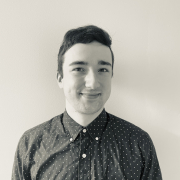 Eric Mastrota is a Contributing Editor at The National Digest based in New York. A graduate of SUNY New Paltz, he reports on world news, culture, and lifestyle. You can reach him at eric.mastrota@thenationaldigest.com.
https://media.thenationaldigest.com/wp-content/uploads/2019/11/14113558/LGBT-Flag-400x400-1.jpg
400
400
Eric Mastrota
https://media.thenationaldigest.com/wp-content/uploads/2019/12/23173823/The-National-Digest-785x60-1.png
Eric Mastrota
2019-11-11 16:40:45
2020-04-09 15:52:30
LGBT+ Advocacy And The Four Major Sports Leagues Of America