JPMorgan Chase has agreed to pay $290 million in settlement money for a class-action lawsuit from Jeffrey Epstein's sexual abuse victims. The victims had accused the company of enabling sex trafficking from Epstein when he was a client, according to one of the victims' attorneys David Boies. 
In a joint statement from JPMorgan and the attorneys for the victims, they stated that they "have informed the court that they have reached an agreement in principle to settle the putative class action lawsuit related to Jeffrey Epstein's crimes." 
Boies told CNN that "the agreement is subject to court approval. Under terms of the settlement, JPMorgan Chase will not admit liability in the case, but upon the settlement's approval the bank will put out a statement regretting its association with Epstein."
"The settlement is in the best interests of all parties, especially the survivors who were the victims of Epstein's terrible abuse," according to the joint statement.
"It's hard to say how many victims will ultimately benefit from the settlement funds, but more than 100 women are expected to seek compensation. Many women who filed a claim with Epstein's estate through the Epstein Victims' Compensation Program are likely to be included in the two pending bank settlements," Boies said.
"Money, which for far too long flowed with impunity between Jeffrey Epstein's global sex trafficking enterprise and Wall Street's leading banks, is decisively being used for good. The settlements signal that financial institutions have an important role to play in spotting and shutting down sex trafficking," said Sigrid McCawley, managing partner at the firm Boies Schiller Flexner. 
"It has taken a long time, too long, but today is a great day for Jeffrey Epstein survivors, and a great day for justice."
Federal Judge Jed Rakoff, who is hearing the case, approved a class of eligible victims defined as "all women who were sexually abused or trafficked by Jeffrey Epstein during the time when JP Morgan maintained [accounts] for Epstein and/or Epstein-related entities. That period runs from January 1, 1998, through August 19, 2013, as well as the subsequent period until his death on August 10, 2019."
There is also ongoing litigation still pending between JPMorgan and the US Virgin Islands, where Epstein's home was located. Additionally, the bank is continuing to pursue its case against Jes Staley, a former JPMorgan executive who is cited in the lawsuit as someone who's largely responsible for the bank's relationship with Epstein for 15 years. 
"The information and support the US Virgin Islands and its legal team provided to the survivors was enormously valuable, and we recognize the importance of the government's continued litigation against JPMorgan Chase to prevent future crimes," Brad Edwards, the victims' attorney, told CNN.
"The US Virgin Islands will continue to proceed with its enforcement action to ensure full accountability for JPMorgan's violations of law and prevent the bank from assisting and profiting from human trafficking in the future. The attorney general's office is committed to protecting women and girls who could otherwise become victims going forward," a spokesperson for the US Virgin Islands' attorney general said.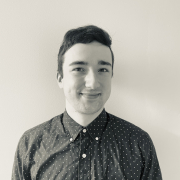 Eric Mastrota is a Contributing Editor at The National Digest based in New York. A graduate of SUNY New Paltz, he reports on world news, culture, and lifestyle. You can reach him at eric.mastrota@thenationaldigest.com.
https://media.thenationaldigest.com/wp-content/uploads/2023/06/12162625/jpmorgan-400x400-1.gif
400
400
Eric Mastrota
https://media.thenationaldigest.com/wp-content/uploads/2019/12/23173823/The-National-Digest-785x60-1.png
Eric Mastrota
2023-06-14 09:00:07
2023-06-14 09:08:19
JPMorgan Reaches $290 Million Settlement For Jeffrey Epstein Victims