For most of us, Alex Trebek has been a vision of pure comfort throughout our entire lives. Every night one could turn on the TV and watch their favorite game show host do what he does best; deliver some hard-hitting trivia while personally impacting everyone around him.
This past Sunday, the world mourned a great loss as it was announced that Alex Trebek had died at age 80 after battling stage 4 pancreatic cancer for over a year. Trebek was very public about his health struggles and battle with cancer as he continued to host "Jeopardy" throughout it all. When he made it to the one year mark he delivered a heartfelt and empowering message about how he was aware the odds of him surviving two years were only 7%, but that didn't mean he would stop fighting. 
Trebek first began hosting America's favorite trivia show back in 1984, and has hosted every single episode since; except for that one iconic time on April Fool's Day in 1997 when he and "Wheel Of Fortune" host Pat Sajak swapped places, amusing audiences everywhere. Trebek filmed over 8,000 episodes throughout his career, and for many at home, turning on their TV to him every night became a sort of tradition. 
Growing up, I always cherished the moments when my entire family would come together at the end of the day, eat dinner, and turn on ABC to watch "Jeopardy" and "Wheel Of Fortune" back-to-back, and I wasn't alone in this experience, in fact, it's quite a common ritual for many Americans. Trebek and "Jeopardy" soon became everyone's favorite TV couple, as the two seemed synonymous with one another. James Holzhauer, who set a series of records on "Jeopardy!" last spring, recently tweeted in memoriam of Trebek, along with a multitude of other past contestants who took to social media to remember the TV legend. 
"Alex was so much more than a host, he was an impartial arbiter of truth and facts in a world that needs exactly that."
Trebek delivered over 400,000 clues throughout his time on "Jeopardy" and created what is truly thought of as the standard for all trivia games. The cultural impact Trebek and the show has had on America is unfathomable. Think about all the times in school when your teacher would create a Jeopardy game to review information before a big test, or the amount of times you start humming the Final Jeopardy theme song when waiting in line for something, even if you weren't someone who kept up with the show consistently, you knew about Trebek and all that his show entailed. 
In March 2019, Trebek announced that he had been diagnosed with stage 4 pancreatic cancer. In his statement, he told his fans that he "wanted to prevent [them] from reading or hearing some overblown or inaccurate reports regarding [his] health. Truth be told, I have to keep fighting, cause under the terms of my contract, I have to host 'Jeopardy!' for three more years."
It was that sort of light-hearted and wholesome attitude that made America fall in love with Alex Trebek. However, the show must go on as they say, and in a statement from his family one of Trebek's last wishes were that the Jeopardy audiences welcome whoever hosts the show next with open-arms, and offer them as much gratitude and appreciation as they did for him, that way the show, just like his legacy, will always live on.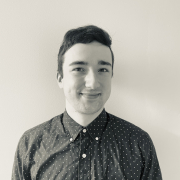 Eric Mastrota is a Contributing Editor at The National Digest based in New York. A graduate of SUNY New Paltz, he reports on world news, culture, and lifestyle. You can reach him at eric.mastrota@thenationaldigest.com.
https://media.thenationaldigest.com/wp-content/uploads/2020/11/12153652/Game-Show-400x400-1.jpg
400
400
Eric Mastrota
https://media.thenationaldigest.com/wp-content/uploads/2019/12/23173823/The-National-Digest-785x60-1.png
Eric Mastrota
2020-11-12 15:01:25
2020-11-12 15:37:34
Remembering The Life And Legacy Of Alex Trebek