This Sunday (1/7/20), thousands of individuals took to lower Manhattan to show their love and support for the Jewish community of New York and the United States as a whole. The massive demonstration was in response to the increase in anti-Semitic hate crimes within the past year, and past few months especially. 
The march started in Foley Square in Manhattan, and continued onto the Brooklyn Bridge. The New York Police Department (NYPD) stated that they estimated just over 20,000 people participated in the march, including government officials. Based on NYPD statistics, there's been a 24% increase in anti-Semitic incidents from 2018 to 2019. Jewish individuals are also the number one group who fall victim to hate crimes in the United States as well. 
New York Governor Andrew Cuomo spoke at the march, where he told the crowd of 20,000 angry and passionate New Yorkers that he plans to label all hate crimes as domestic terrorism in the future, so that civilians feel confident that these matters are taken extremely seriously. 
"These are terrorists and it should be punished as such. The state will increase funding for security and for the presence of security forces in vulnerable communities. While we're here today in the spirit of solidarity and love, government must do more than just offer thoughts and prayers. Government must act," Cuomo said.  
"No hate, no fear, our Jewish families are welcome here," echoed in the streets of New York City all throughout Sunday. The march itself felt especially important after the recent news of an attack on five Jewish individuals inside of a rabbi's home, where the rabbi's son was one of those wounded. The attack happened in a New York suburb, and the attacker was intending on going to the synagogue next door, but luckily those inside got a warning and locked all of the doors. This incident has been one of over a dozen of anti-Semitic driven attacks to occur in New York alone since December 23rd. These hate crimes have not only always been an issue, but have been especially apparent within the past few months, alongside political tensions. 
According to a study conducted by the California State University of San Bernardino, anti-Semitic hate crimes in New York, Los Angeles, and Chicago combined have reached an 18-year high within the past year. With this stat being a driving force of inspiration, New Yorkers knew that they had to use their voices to tell America to look at what's happening and take it all in. Individuals' lives are being taken by domestic acts of terrorism, but it hasn't been treated as such, until hopefully now. 
Alongside Governor Cuomo was New York Mayor Bill De Blasio, Representative Alexandria Ocasio-Cortez, and Senators Chuck Schumer and Kirsten Gillibrand, all of whom participated in the march. They also all spoke on what legislative changes need to be done in order to turn anti-Semitism into a thing of history, and no longer a part of our reality. 
Senator Schumer stated that he wanted an increase in federal funding to specifically protect houses of worship. "They need to be protected, and so our proposal, we were able to get a $30 million increase in a grant to protect houses of worship last year. I am now proposing that it quadruple to $360 million. When people of good will saw anti-Semitism in Germany in the 20s and 30s, they did not do enough. We are standing strong."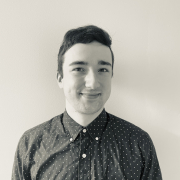 Eric Mastrota is a Contributing Editor at The National Digest based in New York. A graduate of SUNY New Paltz, he reports on world news, culture, and lifestyle. You can reach him at eric.mastrota@thenationaldigest.com.
https://media.thenationaldigest.com/wp-content/uploads/2020/01/07162945/Jewish-Flag-400x400-1.jpg
400
400
Eric Mastrota
https://media.thenationaldigest.com/wp-content/uploads/2019/12/23173823/The-National-Digest-785x60-1.png
Eric Mastrota
2020-01-07 11:06:12
2020-04-09 15:50:36
Thousands March In NYC In Support of Jewish Community