If you live in the New York City/Long Island area, then you surely understand the struggle that is getting to JFK. No matter what time you leave your house, there always seems to be a mess of traffic and congestion at every terminal. If you live in Manhattan you need to plan your airline commute hours in advance.
As of the past few years, ride-sharing apps and services have been the main source of transportation for New York City residents, especially when it comes to getting to their terminals on time. Uber, being one of the most popular, is widely praised on its Uber Pool feature that allows cheaper shared rides amongst different people travelling to the same location or locations within the same proximity as each other. However, the 9 year old company wanted to up their game even further, so they created Uber Copter, which is exactly as awesome as it sounds. 
At the beginning of the summer Uber announced it's helicopter transport system for its Uber Rewards Members exclusively, and now, as of October 3rd, it's available to the general public, no membership required. As of right now, the only location that this specific ride-calling service can be used for is for getting to JFK airport, and you have to be in Manhattan to call for it. The total time spent getting to JFK is supposed to be no more than eight minutes in the air, and depending on how high demand the day is, it'll cost between $200 – $225, which also includes regular Uber car service to get to the helipad locations. This major addition to the Uber personal transport system is one big step towards a greater goal of including tons of means of transportation that can be called using the app. Uber also intends on adding bikes and scooter to its app, and is in the preliminary phases of testing self-driving cars, however, after a fatal accident during the initial testing period, Uber is putting that idea on hold. 
Uber Copter may or may not save you time depending on how far you are from a helipad location. One user claimed it took them 70 minutes to get from their office in Midtown Manhattan to get to JFK because they had to take multiple car services to get to both helipads. Uber has said that travel times will begin to decrease as they run the service more and gain greater access to more heliports throughout the city. As of right now the helicopters are only leaving from a single helipad located near the Staten Island Ferry port. As they further develop Uber Copter, they will also continue to build Uber Air, which is the big picture business service Uber is attempting to provide. 
"Uber saw the service as a way to work on Uber Air, the company's upcoming electric air taxi service. We've built Uber Copter to provide us with insight and real-world experience as we continue to lay the foundation for Uber Air. We plan to launch Uber Air in Los Angeles, Dallas and Melbourne, Australia in 2023," said a company spokesperson to Engadget Online Magazine. 
Uber has already partnered with multiple aircraft businesses in an attempt to work out all the specifics that would come from creating a totally new and innovative air taxi service. The company has also already debuted a prototype of the aircraft they would want to use that they built with the aircraft company Bell. 
"These aircraft use four vertical fans for lift and a separate propeller for forward thrust. They'll be able to carry four passengers plus a pilot up to 60 miles on a single battery charge at speeds in excess of 150 MPH. These aircraft are likely to begin flight tests next year in the skies over Dallas, Los Angeles, and Melbourne," according to Engadget. 
Uber Copter is just step one in a much larger plan for Uber to take to the sky, currently multiple companies are in a race to see who can get their transport services to take to the sky. Uber has accomplished the feat of being the first to offer helicopter personal call service transport, so maybe Uber Air is closer than we think.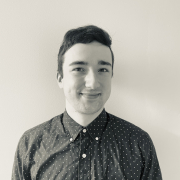 Eric Mastrota is a Contributing Editor at The National Digest based in New York. A graduate of SUNY New Paltz, he reports on world news, culture, and lifestyle. You can reach him at eric.mastrota@thenationaldigest.com.
https://media.thenationaldigest.com/wp-content/uploads/2019/10/07130258/Uber-400x400-1.jpg
400
400
Eric Mastrota
https://media.thenationaldigest.com/wp-content/uploads/2019/12/23173823/The-National-Digest-785x60-1.png
Eric Mastrota
2019-10-03 14:20:52
2021-09-14 11:20:50
Uber's New Helicopter Service Is The First Step To A World Of "Air Taxi's"