(CNN) "After Rio de Janeiro's evangelical mayor tried to ban an illustration of two male superheroes kissing from a book fair, one of Brazil's biggest newspapers decided to put it on their front page."
Mayor Marcelo Crivella of Rio de Janeiro tried to pull Marvel's "Vingadores: A Cruzada Das Crianças" ("Avengers: The Children's Crusade") from the shelves of Rio's famous biennial book fair, due to the comic depicting two male superheroes, Wiccan and Hulkling, kissing. However, Crivella was a little late due to the comic completely selling out the first day of the fair due to its popularity, and unapologetic representation. 
The public outcry of Mayor Crivella, however, still felt like it warranted a public response, and The Folha De Sao Paulo newspaper was more than happy to take on that responsibility. 
"The mission of professional journalism and newspapers like Folha is to be uncompromising with obscurantist attempts and to shed light on threats of censorship," said Sérgio Dávila, the paper's editorial director, on the cover seen to the left, published after Crivella's initial statement. 
Crivella is a widely known conservative evangelical who is no stranger to being outspoken against the LGBT+ community. He's stated in the past that he views them as a "terrible evil" that we need to "censor our children" from in order to prevent them from being exposed to "content not suitable for minors." All actual quotes from the mayor himself.  
Fortunately for more open-minded and level headed citizens of Rio de Janeiro, the book fairs board of operations filed a preventive injunction with Rio de Janeiro's Court of Justice the week of the fair. In a statement posted on Instagram, the organizers said the preventive injunction was intended to "ensure the full operation of the event and the right of exhibitors to market literary works on the most diverse themes — as foreseen by the Brazilian legislation," according to CNN. 
The book fair then advertised itself as an event meant to share ideas and discuss topics including "happiness, science, motherhood, theater, trans literature, LGBTQA+ and more," according to the Instagram post. 
The comic's illustrator, Jim Cheung, who created the images back in 2010, also recently took to Instagram to discuss the controversy over his 10 year old project. 
"As an artist, my passion is to tell stories; stories of great heroism, compassion and love, with as authentic and diverse characters as possible. Characters that depict every walk of life and color, whether they be black or white, brown, yellow or green. The fact that this book, from almost a decade ago, is now being drawn into the spotlight by the mayor perhaps only highlights how out of touch he might be with the current times. The LGBTQ community is here to stay, and I have nothing but love and support for those who continue to struggle for validity and a voice to be heard."
The controversy has opened up a conversation that's been discussed for years now. Why are same sex couples deemed as "inappropriate" and "too mature of a concept" for children to understand but love between a man and woman isn't? The answer is mainly systematic homophobia, but that's a whole other article. The biennial book fair is a great example of an open and loving space intended for discussions regarding these issues. These types of spaces are growing and spreading and with that will come a lot more acceptance and understanding. The fact is, these are all simply heavy stigmas that the world still needs some help breaking. Luckily for Rio De Janeiro, its people are a lot more open-minded than the actual individuals running the country, which sounds oddly familiar…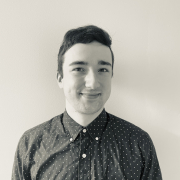 Eric Mastrota is a Contributing Editor at The National Digest based in New York. A graduate of SUNY New Paltz, he reports on world news, culture, and lifestyle. You can reach him at eric.mastrota@thenationaldigest.com.
https://media.thenationaldigest.com/wp-content/uploads/2019/09/20112138/Newspaper-2-400x400-1.jpg
400
400
Eric Mastrota
https://media.thenationaldigest.com/wp-content/uploads/2019/12/23173823/The-National-Digest-785x60-1.png
Eric Mastrota
2019-09-10 10:56:24
2020-04-09 15:52:41
Superhero Gay Kiss Makes Front Page of Brazilian Newspaper, Regardless Of Mayor's Opinion