ColourPop is facing backlash for releasing a new "Harry Potter" themed makeup collection in collaboration with the franchise. The author of the "Harry Potter" series, J.K. Rowling, stirred up controversy in 2020 after revealing her views on the transgender community.
ColourPop is one of the most popular online beauty brands. In 2019, it surpassed Glossier and Mac in monthly visits.
Several influencers opposed the collab, citing that the collection would support Rowling monetarily. Since ColourPop used the Harry Potter logo and brand, some of its profits would have to go to Rowling under licensing agreements.
J.K. Rowling came under fire in June 2020 after posting a series of transphobic tweets. In response to the internet backlash that ensued, she doubled down on her views, suggesting trans-rights supporters are "offering cover to predators" in a 3,600-word essay.
The internet quickly labeled her a "trans-excluding radical feminist," colloquially known as a TERF. The cast of the Harry Potter movie series, Emma Watson, Daniel Radcliffe and Rupert Grint, all publicly stated their support for the trans community soon after.
ColourPop is well known for releasing pop-culture-themed collaborations. In the past, the beauty company has released products themed around Star Wars, Sailor Moon, The Mandalorian, Animal Crossing and many others.
These collaborations are usually celebrated since the brand likes to release vibrant palettes that capture the iconic shades tied to pop-cultural references. The promo posts for this collaboration on ColourPop's Instagram, however, were riddled with comments from influencers and loyal customers criticizing the brand.
"Wow, performative activism. You can't claim to support marginalized groups and then collaborate and actively support and give money to those who hate and discriminate against those groups. Posting a fundraiser for an LGBT group instead of donating yourselves, and y'know, not collaborating with a TERF. Not it, Colourpop."
ColourPop's social media engagement strategy was one of the reasons it became one of the most popular beauty brands used by influencers with millions of followers. Temptalia, a well-known beauty blog with one million monthly readers, called out the company for not addressing the criticism head-on.
"I'm just gonna say it again… Not even having the decency to acknowledge WHY some of your customers are upset (because the creator, JK Rowling, has made transphobic comments over and over again, on top of other issues she has both past and present) is so damn disappointing… on top of green-lighting this collection anyway."
The collaboration is still on sale on the site. It is unclear how much money Rowling would make off any profits.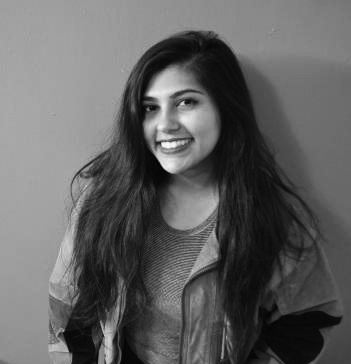 Moumita Basuroychowdhury is a Contributing Reporter at The National Digest. After earning an economics degree at Cornell University, she moved to NYC to pursue her MFA in creative writing. She enjoys reporting on science, business and culture news. You can reach her at moumita.b@thenationaldigest.com.
https://media.thenationaldigest.com/wp-content/uploads/2022/09/13142442/makeup-400x400-1.jpg
400
400
Moumita Basuroychowdhury
https://media.thenationaldigest.com/wp-content/uploads/2019/12/23173823/The-National-Digest-785x60-1.png
Moumita Basuroychowdhury
2022-09-13 09:05:52
2022-09-13 14:24:58
ColourPop Faces Backlash After Harry Potter Collab