British actor John Boyega recently spoke with the media and criticized the treatment of all non-white actors on the set of the most recent Star Wars film. Boyega claims that all POC actors may have been marketed as important and crucial elements to the storyline, but the reality was they were "ultimately pushed to the side." Boyega specifically mentioned how his role as stormtrooper Finn had more of a crucial story line in his first film, but his character's relevance faded in the latter episodes of the trilogy.  
"What I would say to Disney is do not bring out a black character, market them to be much more important in the franchise than they are, and then have them pushed to the side. It's not good. I'll say it straight up."
Boyega went on in the interview to claim that his fellow non-white actors Naomi Ackie, Kelly Marie Tran, and Oscar Isaac all agreed and had their characters suffer similar fates as the trilogy progressed. However, white actors Adam Driver and Daisy Ridley had taken more of a leading role playing Kylo Ren and Rey. 
"They gave all the nuance to Adam Driver, all the nuance to Daisy Ridley. Let's be honest. Daisy knows this. Adam knows this. Everybody knows. I'm not exposing anything." He discussed how one of the biggest issues that always arises when POC speak up about injustices within their industry, they often are accused of "making it up" or being "overly sensitive," when the reality is they're expressing a very real issue within the industry. 
His biggest claim that in general, Star Wars just didn't know what to do with non-white characters after having strictly white casts for a majority of the franchises existence. 
"I'm the only cast member who had their own unique experience of that franchise based on their race. It makes you angry with a process like that. It makes you much more militant; it changes you."
Boyega recently went viral for expressing his thoughts on racial injustices in the world in a video that spread around social media in June. In the video Boyega is emotional and angry as he gives a heartfelt speech at an anti-racism demonstration in London following the deaths of George Floyd and Breonna Taylor at the hands of the police. 
Boyega may not have been in the industry for that long, however, in his short time working in Hollywood he's managed to make a major impact. Not only was he involved in one of the largest film franchises in the world, but he also was never one to shy away from speaking up against the injustices he faced and witnessed on a daily basis. 
In his speech at the Black Lives Matter rally in London, one of the most memorable quotes regarded the actual meaning of BLM: "Black lives have always mattered. We have always been important. We have always meant something. We have always succeeded regardless. And now is the time. I ain't waiting."
Boyega has remained diligent in his efforts to expose the racial issues in Hollywood while also trying to help the Black Lives Matter movement as much as he can from quarantine. If one thing's for sure based on his most recent interview, he won't be slowing down anytime soon.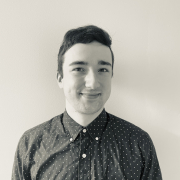 Eric Mastrota is a Contributing Editor at The National Digest based in New York. A graduate of SUNY New Paltz, he reports on world news, culture, and lifestyle. You can reach him at eric.mastrota@thenationaldigest.com.
https://media.thenationaldigest.com/wp-content/uploads/2019/12/24121732/Star-Wars-Rise-of-Skywalker-400x400-1.jpg
400
400
Eric Mastrota
https://media.thenationaldigest.com/wp-content/uploads/2019/12/23173823/The-National-Digest-785x60-1.png
Eric Mastrota
2020-09-03 15:19:28
2020-09-03 16:53:42
John Boyega Claims Non-White Roles Are 'Pushed To The Side' In Star Wars Franchise