The annual Rockefeller Center Christmas tree lighting ceremony took place this past Wednesday and it truly was a holly jolly good time. The three hour televised affair had beautiful decorations, performances from tons of artists singing their favorite Christmas carols, and of course, the lighting of the massive Rockefeller Center tree. New York City residents and tourists alike began flooding the streets at 2 pm to ensure they had a prime spot for seeing the tree when it was lit up more than seven hours later, close to 10 pm. 
"Half a million people in the streets, everyone is in a good mood. As soon as the tree gets lit, feels like everyone else gets lit. Witnessing this whole extravaganza live and in person is incredible," Mario Lopez, who co-hosted the regional hour of the show, told USA TODAY. 
This year's tree is a Norway Spruce that came from Florida, New York. Carol Schultz is the New York native responsible for giving the nationally recognized tree up this year. Schultz planted this year's tree in 1959, making it 60 years old! The tree is 77 feet tall and weighs a whopping 12 tons, relatively standard for Rockefeller Center. 
The tree is beautifully decorated with more than 50,000 rainbow lights and topped with a 900 pound star which is made up of 3 million Swarovski crystals, according to USA Today. The half a million witnesses to the lighting were given an extra special treat from Jack Frost as well. Not only did the weather deliver a perfect 35 degree winter evening for viewers, but snow flurries sporadically fell from the sky throughout the entire night, making New York City a true winter wonderland. 
The show opened with a performance from John Legend, who's already made Christmas headlines with his stellar "Legendary Christmas" special last year. After that the crowd, and anyone watching from home, watched performances from Lea Michele, Idina Menzel, Ne-Yo, Billy Porter, and of course, the New York City Rockettes.
The tree itself was brought to the city in early November, as it takes a while to get a crew to cover all 77 feet of Norway Spruce in magical lights. However, once Thanksgiving ended the concrete jungle truly endured a holiday transformation. Saks Fifth Avenue set up their iconic designer window displays, ice skating rinks throughout the entire city have been flooded with cheerful families, and tourists have begun arriving from all across the globe to witness some of the magic that is Christmas in New York. In fact, according to data compiled from last year's holidays, it's predicted that up to 67 million tourists will be coming in and out of the city this holiday season; last year was almost 66 million. While watching the NYC Christmas festivities unfold from the comfort of your own home is nice, nothing beats seeing all of it in real life.
"It's incredible to see all this in person. I've watched it on TV for years and even living in New York I've walked past it. But I've never been for the Rockefeller tree lighting, and it is iconic. There's just something in the air. Rockefeller does such a good job; they make people happy all over the world," said Nia Franklin, Miss America 2019, who attended the tree lighting for the first time this year.
New York City Mayor Bill De Blasio was brought on stage at approximately 9:50 pm to hit the golden button, and give people all around the world the moment they've been waiting for all year: the official beginning of Christmas in New York.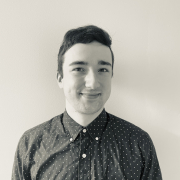 Eric Mastrota is a Contributing Editor at The National Digest based in New York. A graduate of SUNY New Paltz, he reports on world news, culture, and lifestyle. You can reach him at eric.mastrota@thenationaldigest.com.
https://media.thenationaldigest.com/wp-content/uploads/2019/12/30123336/Rockefeller-Center-400x400-1.jpg
400
400
Eric Mastrota
https://media.thenationaldigest.com/wp-content/uploads/2019/12/23173823/The-National-Digest-785x60-1.png
Eric Mastrota
2019-12-05 15:10:31
2020-04-09 15:52:26
Rockefeller Center Christmas Tree Lighting Was A Holly Jolly Success!