Johnny Pacheco was the co-founder of Fania Records, a trailblazing salsa music label that was one of the first of its kind. Unfortunately, this week Pacheco passed away at the age of 85 due to complications caused by pneumonia. Representatives from Fania announced his passing this week with a heartfelt tribute posted online: 
"Pacheco was the man most responsible for the genre of salsa music. He was a visionary and his music will live on eternally." 
Pacheco himself was a flutist who once found himself frustrated by the low income he was making from his talents/recording. So in 1964, him and Jerry Masucci founded Fania as a means of promoting the music of Latin Americans in New York. The label became quickly known as the Motown of salsa, with icons like Willie Colón, Celia Cruz, Héctor Lavoe and Bobby Valentín recording there. 
In 1968 Pacheco founded Fania All-Stars, a supergroup of some of the finest salsa musicians who would record multiple tracks and even go on to perform live. The group starred in the 1972 documentary "Out Latin Thing" and went on to perform in front of 45,000 people at Yankee Stadium one year later; in 2003 a live recording of that concert was entered into the National Recording Registry. 
Pacheco's full name is Juan Azarías Pacheco Knipping, he was born on March 25th 1935 in the Dominical Republic. When he was 11-years-old his family moved to New York City where he would go on to study percussion at Juilluard. In the 1950's he spent his time forming and joining bands and discovering his sound; he played percussion in Tito Puente's orchestras and played with pianist Charlie Palmieri for two years as well. 
Initially Pacheco was signed to Alegre Records with his group Pacheco y Su Charanga, where he would go on to sell more than 100,000 copies of their debut album. That album spawned a nationwide dance craze that led to Pacheco's real rise in fame internationally. During his career he recorded and composed more than 150 songs. 
Eventually Al Santiago, the owner of Alegre Records, revealed that he was suffering from a slew of financial problems that would make it difficult for him to keep the label going, so Pacheco would go on to start his own lavel with Masucci; who at the time was working as a lawyer. 
The two started by selling records out of the back of their cars and marketed themselves as salsa mucisianss. Pacheco worked extra hard to get the salsa sound more mainstreamed, and always had a goal of evolution when it came to music. 
Pacheco formed a long-lasting relationship with performer Celia Cruz, in fact, their 1974 album, Celia & Johnny went on to earn gold and Cruz with the title of "Queen of Salsa." 
Fania eventually collapsed due to a lack of financial stability and Masucci's unfortunate death in 1997, but Pacheco went on to work on film music. In 2005 he received a lifetime achievement award at the Latin Grammys, solidifying his legacy as one of the biggest pioneers for Latin American performers.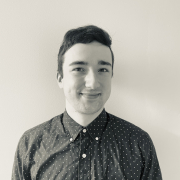 Eric Mastrota is a Contributing Editor at The National Digest based in New York. A graduate of SUNY New Paltz, he reports on world news, culture, and lifestyle. You can reach him at eric.mastrota@thenationaldigest.com.
https://media.thenationaldigest.com/wp-content/uploads/2021/02/16120645/Salsa-Dancing-400x400-1.jpg
400
400
Eric Mastrota
https://media.thenationaldigest.com/wp-content/uploads/2019/12/23173823/The-National-Digest-785x60-1.png
Eric Mastrota
2021-02-16 10:49:10
2021-02-16 12:07:41
Remembering Salsa Icon Johnny Pacheco, Who Passed Away At 85 This Week