Eight Supreme Court Justices have been working tirelessly to find an appropriate analogy to describe a common computer code. A decade ago Google decided to re-use software that was originally created by Oracle-owned Sun Microsystems, the issue now is whether or not Google violated copyright laws in doing this. 
The justices have been trying to come up with various metaphors to describe the computer code in question. They've thought of it like a grocery list, restaurant menu, or basic computer keyboard to try to get some sort of greater understanding over how this code works. It's imperative that the judges understand the full ins and outs of this code because without that understanding they won't be able to determine if the content that was reused by Google was a copyright infringement or not. 
The outcome of this case could determine the future of software development in the US. Right now, the laws we have in place treats computer programs as generally copyrightable. However, the type of code involved in this case, according to Google, is not copyrightable because it involves little creative expression and is only ever used by developers as a shorthand to a much larger code that they themselves are likely creating. 
 The code is known as an application programming interface (API) and is imperative for today's digital economy. Oracle is claiming that the code created by Sun Microsystems is an expressive work that has always been eligible for copyright protection. For close to two hours justices questioned Google on why they had to rely on a code written by another company to design its Android operating system, and why they believed they were able to use the code. 
This is where the analogies came into play, the justices tried to compare Google taking this code from Oracle like a restaurant owner copying the basic structure of another restaurant's menu, would that be a copyright infringement too? It's unclear.
Justice Stephen Breyer expressed a strong preference for Google's argument, and claimed that Oracle wanting to own the entire copyright of the code would be like the inventor of the QWERTY keyboard (basic computer keyboard) gaining intellectual property rights over all computers. Charles Duan, a senior fellow at the R Street Institute has been keeping up with the case online and seems to think that most of the justices will likely agree with Breyer's perspective.
"For Oracle's code to become so important that others would seek to copy it implies that the company should be rewarded, not hurt through copyright infringement. The fact that programers really liked it and that's what everyone used, it seems a bit much to penalize them for that."
Google continued to argue that this form of unlicensed copying is completely standard in the software industry, as it saves developers time so that they can create new products, codes, etc. Oracle argued that Google's copying undermined Sun's investments in the development of the original code. The entire back-and-forth has been constant with no real resolution yet because both sides make solid arguments. 
Justices Sonia Sotomayor and Elena Kagan appeared to be more sympathetic towards Google as well, both using the periodic table and an animal classification system metaphorically to show that the coding was not copyrightable. The case is still open currently, but a decision is projected to be made hopefully by the end of the year.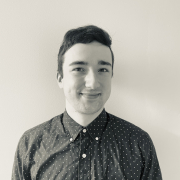 Eric Mastrota is a Contributing Editor at The National Digest based in New York. A graduate of SUNY New Paltz, he reports on world news, culture, and lifestyle. You can reach him at eric.mastrota@thenationaldigest.com.
https://media.thenationaldigest.com/wp-content/uploads/2020/10/08163045/Supreme-Court-Building-400x400-1.jpg
400
400
Eric Mastrota
https://media.thenationaldigest.com/wp-content/uploads/2019/12/23173823/The-National-Digest-785x60-1.png
Eric Mastrota
2020-10-08 16:10:42
2020-10-09 15:03:43
Supreme Court Struggles To Settle Multibillion-Dollar Lawsuit Between Oracle and Google