A suspect behind a mass stabbing in Saskatchewan, Canada that left 10 people dead and 18 others wounded is still at large.
The spree attack on Sunday spanned through 13 crime scenes in the Indigenous community James Smith Cree Nation and Weldon, a nearby village.
The incident is one of the country's worst mass killings.
The police have identified two brothers, Damien Sanderson, 31 and Myles Sanderson, 30, as the suspected assailants. Damien was found dead on Monday, lying in a grassy area near a house that was being examined. His body was found not far from where the attacks were carried out.
Saskatchewan's RCMP commanding officer, Rhonda Blackmore, stated that Damien's injuries are not believed to be self-inflicted at this time. The two brothers' motives have yet to be determined.
"It appears that some of the victims may have been targeted, and some may be random. So to speak to a motive would be extremely difficult at this point in time."
An extensive search is underway for Myles Sanderson, who has a lengthy criminal record. Myles was already wanted before Sunday's stabbings for breaching his parole conditions. He is now formally charged with first-degree murder, attempted murder, and breaking and entering.
The brothers were believed to be last seen together in a black Nissan Rogue SUV in Regina, roughly 200 miles away from the location of the attacks. The discovery of the body is causing police to question their initial findings.
Myles may be wounded and there is a possibility that he may seek medical attention.
Justin Trudeau addressed the nation on his Twitter page and called the attacks "horrific and heartbreaking."
"Today and tomorrow, the flag on the Peace Tower will be flown at half-mast – in memory of those who lost their lives during yesterday's attacks in Saskatchewan and in solidarity with everyone affected by this violence. All Canadians are there for you."
The James Smith Cree Nation declared a state of emergency in the wake of the attack.
On Monday evening, Regina Police Chief Evan Bray acknowledged that a significant amount of time had passed since the alleged sightings. Bray told Regina residents that the "information that put him in our community is now well over a day old, and we have not had any new information to determine that it is no longer factual."
Bray stated that law enforcement would continue to operate under the assumption that Myles is still in Regina until informed otherwise.
The police have notified the public that Myles is believed to be still armed and dangerous. Citizens are advised to stay in a secure location and to use caution while allowing others into their residences.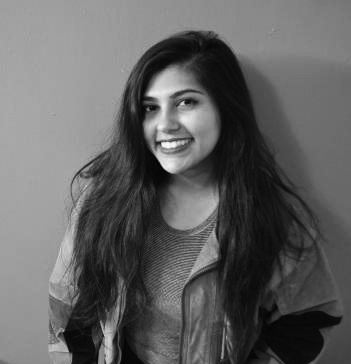 Moumita Basuroychowdhury is a Contributing Reporter at The National Digest. After earning an economics degree at Cornell University, she moved to NYC to pursue her MFA in creative writing. She enjoys reporting on science, business and culture news. You can reach her at moumita.b@thenationaldigest.com.
https://media.thenationaldigest.com/wp-content/uploads/2022/09/06150741/police-400x400-1.jpg
400
400
Moumita Basuroychowdhury
https://media.thenationaldigest.com/wp-content/uploads/2019/12/23173823/The-National-Digest-785x60-1.png
Moumita Basuroychowdhury
2022-09-07 10:00:24
2022-09-07 10:59:27
One Suspect in Canadian Mass Stabbing Found Dead, Another Still At Large