With the MLB season reaching the All-Star break, it presents a time to look back and grade how game-changing deals made in the offseason have turned out so far.
Some look to be steals, while others long to perhaps cripple a franchise more than aid them over the next several years. Which players live up to the hype? Let's find out.
Mets sign Max Scherzer to three years, $130 million
New York made waves by nabbing Scherzer to a $130 million deal while adding to an extremely impressive rotation that also features Cy Young winner Jacob DeGrom.
So far, that contract has shown two extremes. The first is Scherzer's potential. He's gone 6-1 with a 2.22 ERA and 2.6 WAR in 11 games, being the ace expected of him.
The second is the potential risks. Scherzer missed nearly seven weeks with an oblique strain, and at 37, injuries could only become more frequent. As long as he can stay healthy, however, this is a win for the Mets.
Grade: B+
Phillies sign Kyle Schwarber to four years, $79 million
Kyle Schwarber wasn't even the Phillies' biggest offseason signing (that honor belongs to Nick Castellanos). However, the move has paid huge dividends, and might even be what saves Philadelphia's season. Thus far into 2022, Schwarber is first in the National League (and second in MLB) in home runs with 29.
Obviously, there are some areas of concern with Schwarber. He's hitting .208 and has 120 strikeouts, putting him on pace for a career season-high. Production in scoring opportunities is also alarming: Schwarber's hitting .215 with RISP, and .198 with men on base.
Still, Schwarber pulling the weight after 2021 NL MVP Bryce Harper went down with a thumb injury has been critical to the Phillies' playoff push, and any hope of securing a division title or wildcard no doubt rests with him.
Grade: B
Astros sign Justin Verlander to two years, $50 million
After missing all but one game in 2020 and all of 2021, no one exactly knew what to expect of the 39-year-old Verlander. It showed with the New York Yankees, who offered Verlander $25 million but on a one-year deal.
The Astros were smart enough to offer Verlander the same deal, but with a 2023 player option at $25 million. What a decision that's turned out to be. Verlander currently leads the American League in wins with 12, which goes nicely with a dazzling 1.89 ERA, 0.878 WHIP, and 108 strikeouts over 109.1 innings.
Verlander's deal was certainly a high-risk, high-reward situation for Houston, and they put their faith in the nine-time All-Star to reward them for it. He delivered, making this probably the best signing of the offseason.
Grade: A+
Rockies sign Kris Bryant to seven years, $182 million
Colorado shocked the baseball world by signing Kris Bryant to a seven-year deal at a value of $26 million per year. When he's played, Bryant's produced like many thought he would. Through 33 games, he's batting .302/.366/.460 with four home runs and 12 RBIs.
Unfortunately, everything that made the signing originally bizarre still remains. Why didn't the Rockies just keep Nolan Arenado, which actually would have been cheaper in the long run? Why didn't they use that money to try and fill in multiple holes? Why even spend if you're trying to save?
Due to Bryant's unlucky back injury, the Rockies' big splash has equaled a 43-50 record, good for fourth in the NL West. Unless Colorado's pitching staff or protection around Bryant suddenly shapes up, that's perhaps all they'll ever see during the former MVP's tenure there.
Grade: D
Rangers sign Corey Seager to 10 years, $325 million
Seager's first season of his mega-contract has been a mixed bag. His slugging numbers are great: he's at 22 home runs and 52 RBIs through 88 games. That would be him on pace for around 40 home runs and 100 RBIs, both would-be career-highs.
But his batting average is lacking. .251 for a career .291 hitter is unacceptable given the circumstances. Defense is also a negative, with Seager putting up 11 errors and a -7 Rtot through 746.1 innings fielded.
Still, given Seager's resume, expect him to bring his batting totals back up to speed sooner than later.
Grade: C+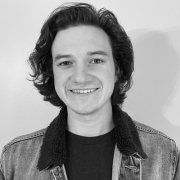 Andrew Rhoades is a Contributing Reporter at The National Digest based in New York. A Saint Joseph's University graduate, Rhoades' reporting includes sports, U.S., and entertainment. You can reach him at andrew.rhoades@thenationaldigest.com.
https://media.thenationaldigest.com/wp-content/uploads/2022/07/15144819/baseball-400x400-1.jpg
400
400
Andrew Rhoades
https://media.thenationaldigest.com/wp-content/uploads/2019/12/23173823/The-National-Digest-785x60-1.png
Andrew Rhoades
2022-07-17 09:00:34
2022-07-18 20:33:44
Grading MLB's Biggest Offseason Moves At The Season's Midway Point