California State Senator Richard Pan will be proposing a bill this week that would overturn a loophole in the state's requirement over children receiving their Covid-19 vaccinations. 
The bill will add Covid-19 vaccines to California's list of required vaccinations for children attending K-12 programs. This bill would also override Governor Gavin Newsom's scaled back mandates from last year. 
"We need to make sure schools are safe so that all parents are comfortable sending their children to school, and we want to keep schools open."
This legislation marks the second major vaccine bill announced this year from a work group of Democratic lawmakers who are focused on increasing vaccination rates, while combating the spread of misinformation. 
Last Thursday Senator Scott Wiener introduced a bill that would permit children 12 and over to choose to be vaccinated without a parent's consent or knowledge. Both bills are likely to be met with opposition from groups who are against vaccine mandates in general. 
California currently requires all students at public and private universities to receive their Covid-19 vaccinations, however, this mandate won't be enforced until the US Food and Drug Administration fully approves the shot for children ages 12 and older. 
Currently the Pfizer-BioNTech vaccine is fully FDA approved for individuals aged 16 and older. Once the vaccine is fully approved, however, parents could still opt their children out of being vaccinated due to personal beliefs. 
"We should be having conversations about what's best for our children and what's best for the safety of schools," Pan said.
Pan's bill will require all students from kindergarten to 12th grade to be vaccinated against Covid-19. By adding the Covid-19 inoculations to the state's list of required vaccines for students, parents would need a full medical exemption to skip those doses. 
The bill would also allow the California Department of Public Health to mandate vaccines without requiring the state to offer personal belief exemptions for individuals who still haven't been vaccinated. 
"The evidence clearly shows that vaccines help reduce the spread of infection, which will reduce transmission in schools and protect those who are medically vulnerable. The vaccine will also help reduce COVID-related absences, and reduce the likelihood that schools will need to be closed for outbreaks," wrote the superintendents at LA Unified, the state's largest school district, in a letter to legislative leaders.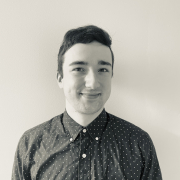 Eric Mastrota is a Contributing Editor at The National Digest based in New York. A graduate of SUNY New Paltz, he reports on world news, culture, and lifestyle. You can reach him at eric.mastrota@thenationaldigest.com.
https://media.thenationaldigest.com/wp-content/uploads/2022/01/24175507/California-COVID-Vaccine-400x400-1.jpg
400
400
Eric Mastrota
https://media.thenationaldigest.com/wp-content/uploads/2019/12/23173823/The-National-Digest-785x60-1.png
Eric Mastrota
2022-01-25 09:00:49
2022-01-24 17:55:33
New Proposed Bill Would Require All California Schoolchildren To Be Vaccinated Against Covid-19