In Kenya, a group of young refugees had the opportunity to be one of the first groups of students to take a field trip using the power of virtual reality. Using VR headsets the group of students, aged from 13 to 22, we're able to go all the way to Europe to visit London's National Gallery, without even leaving the classroom.
The Kakuma Refugee Camp has made headlines before, as they are one of the largest refugee camps in the world, housing approximately 190,000 individuals from dozens of countries. Kakuma became the first refugee camp to host a TED talk as well. Now, on their field trip to London, students were not only able to observe the gallery's wide collection of paintings, but also get an educational art history lesson from one of the galleries artists, Lisa Milroy. Workers for the Gallery claimed something like this has never been done before, at least in London, but the results were amazing. 
"It's wonderful to be able to share an experience of the National Gallery and my thoughts about the paintings with the students in Kakuma through technology. The live virtual reality tour makes it possible for the students to get a feeling for what it's like to wander through the galleries and enjoy the paintings as objects in a space, to get a sense of their fabulous material form, and encounter them each with its particular setting," Milroy said. 
According to Milroy the lesson featured nine paintings that were based around the central theme of "time," as this was a part of a much broader lesson that the students were already learning in their curriculum. The kids absolutely loved the entire experience; 18-year-old student, Nyagoa who's been a camp resident her whole life, stated that she "really enjoyed it. It felt like we were there with Lisa, together. It looked just the way that I always imagined…it felt just like I was in London."
The VR field trip was organized by the Vodafone Foundation Charity, and was done as a part of the United Nations International Day Of Education. Organizers from the camp, charity, and museum itself used 360-degree cameras that were set up all throughout the areas of the gallery that the kids were focusing on. Once the headsets were on, the cameras were able to live-stream footage of the museum and Milroy directly to the eyes of the students at the camp. 
The tour, according to Milroy, consisted of paintings done by world renown artists such as Vincent Van Gogh and Titian, the entire tour and lesson lasted for an hour and a half, with little to no technical difficulties, giving all a hopeful outlook on the future of educational experiences. 
The United Nations High Commissioner for Refugees (UNHCR) is a United Nations branch that's main purpose is to protect refugees, and reintegrate them into traditional means of education and society. They were crucial in making this virtual museum visit happen, as it was a part of an ongoing initiative from UNHCR that brings digital education to students in underfunded and underdeveloped refugee camps across Africa. 
The entire experience took about thirty-eight tons of digital equipment and 250 individuals from the camp, museum, UNHCR, and Vodafone to make happen, however, the results seemed to have made it completely worth it for everyone on all ends. 
"To think of children in Kenya, and all over the world being inspired by art here is truly wonderful. Something that struck me is what would Manet, Van Gogh, Titian, Hobbema and Bonheur have thought of this? I think they would have been incredibly excited, and probably humbled, that their work is being experienced in this way across centuries and continents,"  Caroline Campbell, director of collections and research at the National Gallery, said.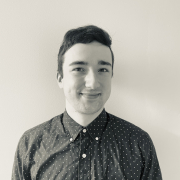 Eric Mastrota is a Contributing Editor at The National Digest based in New York. A graduate of SUNY New Paltz, he reports on world news, culture, and lifestyle. You can reach him at eric.mastrota@thenationaldigest.com.
https://media.thenationaldigest.com/wp-content/uploads/2019/12/08163633/Virtual-400x400-1.jpg
400
400
Eric Mastrota
https://media.thenationaldigest.com/wp-content/uploads/2019/12/23173823/The-National-Digest-785x60-1.png
Eric Mastrota
2020-01-24 11:24:50
2020-04-09 15:50:29
Young Refugees Take A Field Trip To London Using Virtual Reality