The Kansas City Chiefs announced a new set of stadium rules this week for fans who plan on attending any home games at Arrowhead Stadium in the future. The rules state that all fans are banned from wearing Native American headdresses, face paint, and other types of traditional attire that is sacred to Native culture. 
Starting at the beginning of this season, fans will be prohibited from wearing headdresses into the stadium, and will be asked upon arrival to remove any face paint that is "styled in a way that references or appropriates American Indian cultures and traditions," according to the statement. The Chiefs are the current Super Bowl champions, but have been placed under fire in recent years due to their inappropriate name and practices that emulate Native culture despite not having any Native American team members. 
The team opted to keep their name, but is reviewing two longtime traditions; the pre-game drum ceremony and the "Arrowhead chop" that many players would gesture mid-game. This gesture is also called the tomahawk chop, and is a swift one-arm movement followed by a fake and stereotypical war chant that Native Americans claim has never been a part of their history. 
The appropriation of white fans wearing traditional headdresses and war paint has also been a major topic of discussion within the past few years. Cultural appropriation is defined as the "unacknowledged and inappropriate adoption of the customs, practices, ideas, etc. of one people or society by members of another, and typically more dominant people or society." 
For example, when white people put their hair in dreadlocks or cornrows – hair styles that originated in the black community as a means of maintaining their curlier/coarse hair texture – they're appropriating that style from the black community.
So when Native Americans turn on their televisions to a group of white sports fans wearing traditional headdresses that are sacred to certain traditions/practices, it feels dehumanizing, and performative. It also exemplifies the privilege that those appropriating individuals have; a white person can simply take off the headdress or take out the dread locks and will never have to worry about enduring the racism and prejudices that those minority groups are threatened with every single day. 
Kevin Allis, the CEO of the National Congress of American Indians recently spoke with the media about these appropriations from the Chiefs specifically, and the damage it does when they portray Native Americans as being "homogeneous and mythical."  
"Our goal was to gain a better understanding of the issues facing American Indian communities and explore opportunities to both raise awareness of American Indian cultures and celebrate the rich traditions of tribes with a historic connection to the Kansas City area."
The team faced major pressures from national committees to reflect on this behavior especially after Washington's NFL franchise removed their longtime team name after years of Native Americans claiming it was racist and rooted in violence against Native individuals. The team claimed that they recently began consulting with a national organization that works on issues specifically targeting American Native communities.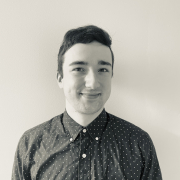 Eric Mastrota is a Contributing Editor at The National Digest based in New York. A graduate of SUNY New Paltz, he reports on world news, culture, and lifestyle. You can reach him at eric.mastrota@thenationaldigest.com.
https://media.thenationaldigest.com/wp-content/uploads/2020/07/13154132/Kansas-City-Chiefs-400x400-1.jpg
400
400
Eric Mastrota
https://media.thenationaldigest.com/wp-content/uploads/2019/12/23173823/The-National-Digest-785x60-1.png
Eric Mastrota
2020-08-21 16:16:32
2020-08-21 16:24:57
Kansas City Chiefs Ban Fans From Wearing Native American Attire To Games