Appearing on the Today show with Savannah Guthrie, former NBC and CBS news anchor Katie Couric stated that she has "no relationship" with former co-anchor Matt Lauer, who was accused of sexual harassment and subsequently fired from the Today.
Couric said it took a "long time" to process what was happening with Lauer, because she had only known the side of him that was "kind, generous, and considerate." Couric also stated that when she found out what was happening, it was unsettling and disgusting.
"I think what I realized is there was a side of Matt I never really knew… and I tried to understand why he behaved the way he did, and why he was so reckless, and callous, and honestly abusive to other women."
Couric also noted she tried to do some reporting of her own following Lauer's allegations, and tried to "excavate" what was going on while talking to people.
When asked if there were any stories that Couric looks back on differently, she explained there was always gossip "here and there." "It was a very permissive environment in the nineties, and I think permissive environments often result in serious transgressions," Couric said. "I think back then, you felt like it was none of your business."
Couric also explained how the notions of consensual relationships have changed dramatically, and that power dynamics between two individuals has to be considered now.
Lauer's accusations came to the spotlight in 2017. The most serious allegation was Lauer sexually assaulting a producer who came into his office in 2001. Among other accused actions include Lauer gifting a sex toy to an employee and flashing his genitals. Lauer also had a month-long affair with a staff member, who said that even though it was consensual, she felt like a victim because of the power dynamic.
Following his ousting, Lauer apologized for his actions. Lauer released an opinion piece in 2019, denying rape accusations made in a book by Ronan Farrow, while claiming Farrow had negative feelings about NBC after leaving.
Couric's new memoir, "Going There," is set to release on Oct. 26. Couric dives into additional details about Lauer — who she worked with from 1996 to 2007 — in the book, saying that she knows he believes Couric betrayed him. However, Couric says Lauer also betrayed her too behind closed doors.
According to CNN Business, the new book also contains text messages between Couric and Lauer that ultimately shows how their relationship "developed and deteriorated" following Lauer's shocking developments.
However, as Yahoo! Entertainment shows, not everyone is convinced with Couric's reveal. Many argue that she may know more than she lets us, as evident by texts between her and Lauer in November 2017 that joke about drugged drinks.
Couric's memoir touches down on various stages of her career. Today notes that the beginning focuses on the sexism she faced early on in the industry. She also discusses remarks she's made about figures such as Larry King and Martha Stewart.
Couric's rivalry with former Good Morning America anchor Diane Sawyer is highlighted in the tell-all book, as well. "I loved that I was getting under Diane's skin," Couric writes, while also stating that Sawyer was everything she wasn't – blonde and tall with an amazing voice. Couric also describes the fellatio language she exchanged about Sawyer at times.
For those who always are trying to look through the window of an industry that has been known for its cutthroat ways with explosive moments in between, Couric's memoir should make for a very juicy read.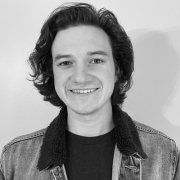 Andrew Rhoades is a Contributing Reporter at The National Digest based in New York. A Saint Joseph's University graduate, Rhoades' reporting includes sports, U.S., and entertainment. You can reach him at andrew.rhoades@thenationaldigest.com.
https://media.thenationaldigest.com/wp-content/uploads/2021/06/04123247/Television-Camera-400x400-1.jpg
400
400
Andrew Rhoades
https://media.thenationaldigest.com/wp-content/uploads/2019/12/23173823/The-National-Digest-785x60-1.png
Andrew Rhoades
2021-10-25 15:31:06
2021-10-25 17:50:42
Katie Couric Says She Has "No Relationship" With Former Co-Anchor Matt Lauer