Kendrick Carmouche is set to become the first Black jockey to participate in the Kentucky Derby in eight years, however, that's only part of his story, and he's ready to tell the rest of it. 
Carmouche grew up the son of a jockey in Louisiana, so he was exposed early on in his life to the culture and lifestyle. He would wake up at 4:30 in the morning and follow his father into the area bush tracks where he would watch and help him practice. 
When he was 16-years-old, back in 2000, he began riding professionally himself. Ever since he's enjoyed a long 21-year-long career that moved him from Louisiana to Texas to Philadelphia, and now he's positioned as one of the best jockeys in New York. Back in September 2018, Carmouche suffered a painful leg injury that forced him to endure a lengthy six-month recovery. However, his return to the tracks has given him some of the greatest achievements in his career. 
In the fall of 2020 he earned the riding title at Aqueduct and his first Grade 1 victory back in December 2020. Now, on May 1st of this year, he will be riding in the Kentucky Derby for the first time. 
"If you don't dream it, it's never going to happen. I dreamed it. To be here at this point and how long it took and the hard work that I put in to get to this point, going to the Kentucky Derby, this is icing and everything on the cake."
When asked about advice that he would give to young jockeys who will be watching him compete in May, Carmouche claimed that "You have to polish yourself. You have to ride smart. You have to do all the correct things and grind it out until that happens. This is where I want to be."
Carmouche is the first Black jockey to compete in the Kentucky Derby since Kevin Krigger, who finished in 17th back in 2013. Originally, Black jockeys were the majority of competitors in the derby, winning 15 out of the first 28 races in the beginning of the Derby's history. Now, Carmouche marks one of the very few Black jockeys in the United States, and he says he hopes to inspire many others to follow in his footsteps. 
"I think people just need to open their eyes and realize it doesn't matter what color you are. You work hard. You're an honest person. You want the best for you and your family and the team you're putting together at the track so you can win races. It's no black or white. It's just purple or green, whatever you want to call it. We all bleed the same."
Carmouche said his confident attitude comes from his father, who pushed him to leave home and pursue this career when he was younger. "My parents told me to get the hell out of Louisiana. They told me, 'Go make yourself your own home.' People get it twisted. They try to make their home where they've been at all their life. You can't do that. You've got to go make your own home with your own family, your own kids."
Sylvester Carmouche, his father, and several other family members are planning to make it to Louisville on Derby Day to watch Kendrick ride.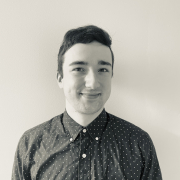 Eric Mastrota is a Contributing Editor at The National Digest based in New York. A graduate of SUNY New Paltz, he reports on world news, culture, and lifestyle. You can reach him at eric.mastrota@thenationaldigest.com.
https://media.thenationaldigest.com/wp-content/uploads/2021/04/16133959/Kentucky-Derby-400x400-1.jpg
400
400
Eric Mastrota
https://media.thenationaldigest.com/wp-content/uploads/2019/12/23173823/The-National-Digest-785x60-1.png
Eric Mastrota
2021-04-16 13:16:50
2021-04-16 13:41:14
Kendrick Carmouche Is The First Black Jockey In The Kentucky Derby Since 2013