(9:00 a.m.) It's the morning after Election Day and it's still too early to call who the winner will be. Votes are still being counted in Alaska, Arizona, North Carolina, Nevada, Wisconsin, Michigan, Maine, Georgia and Pennsylvania. 
"Biden holds the lead in the Electoral College at this stage in the count, with 224 electoral college votes. Donald Trump has 213 electoral college votes. Both candidates still have pathways to get to 270 electoral votes – the number of votes needed to win the presidency."
Currently Biden's camp is confident that they're on the right track based on the states they've already won and the states whose votes have yet to be counted. Biden is currently ahead in Wisconsin after trailing right behind Trump all night. Trump had been leading in the state by about 100,000 votes all night but as of this morning Biden is leading by 21,000 votes due to all the mail in absentee ballots being counted. 
Georgia is one of the crucial states that could help either candidate in their race to the White House. The state reported that they've begun counting absentee ballots in Fulton County: Georgia's most populated county with more than a million residents. There are about 48,000 absentee votes still to be counted in the county as well. 
If one thing's for sure, this race is nowhere near how close it was in 2016, it's closer. CNN's Phil Mattingly recently discussed the ways in which both candidates can still win this election. "If Trump wins Alaska, North Carolina, Pennsylvania and Georgia, and if Biden holds on to his lead in Wisconsin, Nevada, Arizona and Maine, and overtakes Trump in Michigan, that's Biden's path." 
On the other end, "If Trump wins Pennsylvania, holds his lead in Michigan and flips Nevada, because it's currently a very close race, he will have the votes he needs." Both candidates will need to dig into each other's territories that are more traditionally red or blue in order to secure the votes they need. 
(9:17 a.m.) 8% of the vote remains to be counted in Georgia, 14% of the overall vote in Michigan needs to be counted as well. The Michigan Secretary of State recently told the press this morning that hundreds of thousands of votes are still to be counted. 3% of the vote remains to be counted in Wisconsin, and in Pennsylvania, 25% remains. Pennsylvania also allows mail-in votes to be received and counted up until Friday.
"The simple fact is there are still votes to be counted … votes cast legally still to be counted in states where the margins are thin," according to CNN's Jim Sciutto. The absentee ballots are one of the most crucial aspects of this election process. 
As of 9:00 a.m this morning it's now being reported that Biden could overtake Trump in Michigan due to the absentee ballot votes being counted, yet again. Additionally, a senior official in Governor Tom Wolf's administration recently spoke with the press about how Pennsylvania is still at play as well even though Trump is leading in the state currently. 
"As of this morning there were 1.4 million absentee ballots still to be counted. The margin of difference between Trump and Joe Biden currently stands at just over 618,000 with 75% of the state's votes counted."
65% of the mail-in ballots from Pennsylvania came from registered Democrats as well, but that doesn't mean they all voted for Biden. Biden's camp, however, does see a clear path of victory for the former Vice President. According to a senior adviser on the campaign they are confident that they'll win Wisconsin and Michigan based on the current vote-by-mail numbers. 
They're also confident that they can overtake Trump in Pennsylvania due to the amount of registered Democrats that voted via mail. While Trump is still leading in the state by 618,000, there are around 1 million absentee ballots still to be counted, and as we've seen with Wisconsin and Michigan, the absentee ballots could change everything. The camp is still unclear as to how they think Georgia will move as well. "We feel good," the senior adviser said. "We're going to win today."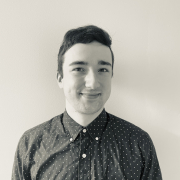 Eric Mastrota is a Contributing Editor at The National Digest based in New York. A graduate of SUNY New Paltz, he reports on world news, culture, and lifestyle. You can reach him at eric.mastrota@thenationaldigest.com.
https://media.thenationaldigest.com/wp-content/uploads/2020/11/04101311/2020-Presidental-Election-400x400-1.jpg
400
400
Eric Mastrota
https://media.thenationaldigest.com/wp-content/uploads/2019/12/23173823/The-National-Digest-785x60-1.png
Eric Mastrota
2020-11-04 09:58:38
2020-11-04 10:15:20
2020 Presidential Election Still A Close Race As Of Wednesday Morning