Hours after he was sworn in as 46th President of the United States, Joe Biden signed two executive orders relating to climate change. Environmental activists throughout the nation rejoiced that the next administration entering the White House is ready to take major steps in reversing the damage that has been done to the planet within the past four years especially. 
Andrea Marpillero-Colomina, a clean transportation advocate for GreenLatinos, a nonprofit organization focusing on environmental issues that are disproportionately impacting Latino communities, recently spoke with the media about the significance of the US rejoining the Paris Climate Agreement, and the cancellation of the permits for the Keystone XL pipeline. 
"The Biden administration is sending a message, and it's really exciting that these conversations are happening so early. My hope is that these actions are just the beginning of a sustained climate-oriented agenda."
On the White House website, climate change is second on a list of the Biden Administration's priorities; obviously getting the Covid-19 pandemic, that has now killed over 400,000 Americans, under control is top priority. If we remember back to Trump's first week in office back in 2017, his administration completely removed the climate change page from the White House website. 
"We face an attack on our democracy and on truth. A raging virus, growing inequity, the sting of systemic racism, a climate in crisis. Any one is enough to challenge us in ways. The fact is we face them all at once, presenting this nation with one of the gravest responsibilities we've had. Now we're going to be tested," Biden said in his inaugural address.
Biden has indicated that he plans to restore a multitude of the environmental rules and regulations that former president Donald Trump and his administration rolled back on. Michael Mann is the author of "The New Climate War" as well as a professor and climatologist at Penn State University who recently spoke with the media about these crucial efforts already being made by the Biden administration. 
"This administration has to hit the ground running, because we're four years down the road not having made the progress that we ought to have made. That means we're going to have to work even harder."
"Rejoining the Paris Agreement will help restore the country's credibility, but Biden will also have to set an example by pushing for even more aggressive emissions targets to avert the most damaging impacts of climate change. The current commitments under the Paris Agreement are not enough to keep us below 1.5 degrees Celsius of planetary warming. It will be incumbent on the United States to display leadership to keep warming below catastrophic levels. What I would like to see over the next 100 days is language that speaks to our commitment to substantially ratchet up our obligations under the Paris accord."
Biden's cancellation of the Keystone XL pipeline permit also shows a major shift away from needing fossil fuels. During his campaign Biden proposed a $2 trillion climate plan that included a goal of achieving a 100% clean electricity standard by 2035. 
Environmental activists will be watching closely as the administration continues to navigate the climate crisis that is impacting the world more and more every day. Many will be looking for policies that will benefit all communities in the US, especially communities that are predominately made up of people of color which have been disproportionately impacted by climate change due to a complete lack of funding and resources from the government.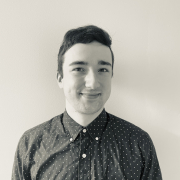 Eric Mastrota is a Contributing Editor at The National Digest based in New York. A graduate of SUNY New Paltz, he reports on world news, culture, and lifestyle. You can reach him at eric.mastrota@thenationaldigest.com.
https://media.thenationaldigest.com/wp-content/uploads/2021/01/21143352/Paris-Climate-Agreement-400x400-1.jpg
400
400
Eric Mastrota
https://media.thenationaldigest.com/wp-content/uploads/2019/12/23173823/The-National-Digest-785x60-1.png
Eric Mastrota
2021-01-21 14:17:04
2021-01-21 14:34:49
Joe Biden Rejoins Paris Climate Agreement On First Day In Office