Kickstarter is one of the most well-known tech companies out there. They were one of the original businesses to create a platform for individuals who needed funding for whatever projects life threw their way. Users have used the website to raise money for surgery, travel funds, textbook payments, charities, and more. Now, Kickstarter is setting yet another precedent for the tech industry this week after employees voted to unionize on Tuesday (2/18), making them the one of the only companies in their field to do so. 
The National Labor Relations Board held the election this week in which the workers won the unionization vote by a margin of 46 to 37. The passing vote states that Kickstarter's employee's will now be affiliated with the Office and Professional Employees International Union (OPEIU). This partnership is between the OPEIU and unionizes 85 employees of all sorts including engineers, analysts, designers, and customer support. 
"Kickstarter employees felt their employer, a public benefit corporation, should live up to the foundational progressive values it espouses by ensuring trust and transparency from management, guaranteeing equal pay for equal work, implementing more inclusive hiring practices and giving employees a voice in the decision-making process," OPEIU said in a statement.
While Kickstarter has become one of the first ever tech unions in the United States, the move itself wasn't surprising, as employee's have been quite public about their discontent with their employers for several months now. Back in September the company fired two employees both of which claimed that their termination was in direct connection to their unionization efforts, a claim Kickstarter has since denied.
Kickstarter also had to give a detailed documentation of events that led up to the two employees terminations to the National Labor Relations Board, those reasons have not been made public, however. But besides that initial incident, corporate heads from Kickstarter have been otherwise supportive of their employees this week as their union dreams have come into fruition. 
"We support and respect this decision, and we are proud of the fair and democratic process that got us here," Kickstarter CEO Aziz Hasan claimed after the vote was finalized. 

"This is a sign, loud and clear, that it's possible to organize tech. Workers in tech want the same agency union workers have won for decades. Nothing is really new, tech is just joining history and proving we're not an exception," Clarissa Redwine, one of the fired employees stated.
As Redwine stated, this is a huge move for the tech industry as a whole, as no company as large as Kickstarter has ever been able to successfully unionize despite the concerns from individuals on the corporate end of things. Workers from all sorts of major tech companies, such as Google and Amazon, have been increasing their overall efforts to unionize within the past few years. 
Claims of sexual harassment, and complaints regarding company impact on the environment have fueled the employee fire for change. However, with companies as large as Google or Amazon, it can be nearly impossible for workers on the ground level to make a real impact without succumbing to the pressure of intimidation and corporate jargon. Lucky for them, The National Labor Relations Board doesn't take to kindly to wealthy employers restricting their workers rights all in the name of saving a few dollars from their multi-million dollar paychecks. In fact, the NLRB has already opened an investigation against Google after four terminated employees stated they were fired for speaking out against company practices. Amazon is being investigated for the same type of situation involving five employees. 
So while the creation of a union may not seem like a huge deal, in America, and in the tech industry especially, worker rights are often overlooked, so having official employee protections guaranteed is a huge deal. Kickstarter was able to do the impossible and, hopefully, inspire more tech corporations to treat their employees for what they are, hard-working, dedicated, passionate people just trying to make a real honest living; isn't that the American dream?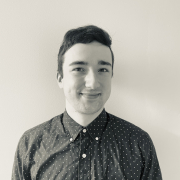 Eric Mastrota is a Contributing Editor at The National Digest based in New York. A graduate of SUNY New Paltz, he reports on world news, culture, and lifestyle. You can reach him at eric.mastrota@thenationaldigest.com.
https://media.thenationaldigest.com/wp-content/uploads/2020/02/20164602/Business-people-putting-their-hands-together-400x400-1.jpg
400
400
Eric Mastrota
https://media.thenationaldigest.com/wp-content/uploads/2019/12/23173823/The-National-Digest-785x60-1.png
Eric Mastrota
2020-02-20 11:42:13
2020-04-09 15:50:20
Kickstarter Workers Make Historic Vote To Unionize