As 2019 comes to a complete close, it's time to look back on the year and acknowledge the moments that truly defined sports culture. For World Wrestling Entertainment, many moments take the cake, but none seemed to be as special as Kofi Kingston's title win at Wrestlemania 35. After being in the WWE for over a decade, and being recognized by fans as one of the most underrated performers in the industry, fans rejoiced when Kingston finally got his moment, and the most prestigious championship title in pro-wrestling.
"We could have an hour-long discussion on how serendipitous winning the WWE championship was. It was just crazy … to be able to achieve my childhood dream, number one," Kingston said to CBS Sports in an interview. 
CBS Sports is one of the many networks that comes out with their own official ranking of top sports moments every year. They even go as far as to give out their own CBS Sports Pro Wrestling awards, in order to cover all the many wrestling networks and branches that exist today. Kingston's WWE championship win moment at Wrestlemania 35 took the award for "Moment Of The Year."
Kingston began his career with the WWE back in 2007, and he was quickly recognized as one of the most athletic performers in the industry. He's been known for his complex aerials, daredevil moves, and overall positive attitude, which made him a quick favorite amongst all the fans. His enthusiasm and upbeat persona forced the audience to engage themselves with the match, even when they barely knew who Kingston was. 
As his career progressed he was able to claim multiple titles, including the Intercontinental, United States and Tag Team Championships on more than one occasion. In 2014, Kingston joined forces with Big E and Xavier Woods to form the tag team trio known as "The New Day." At the time, Big E and Woods were fairly new to the WWE universe, and didn't have a lot of notoriety among the fans. However, with the help of Kingston, they quickly became one of the most iconic tag teams in WWE history. 
The New Day currently holds the title for the longest Tag Team Championship title reign in WWE history; they held the titles for 483 days! This year, however, with both Big E and Woods in his corner, Kingston was able to accomplish the solo feat he'd always dreamed of and defeated Daniel Bryan at Wrestlemania 35 for the WWE Championship. 
The New Day
"There's so many people on this planet who have dreams as kids, and when we become adults we cast those dreams by the wayside for whatever reason. When I was fantasizing about being a WWE superstar, I would always fantasize about matches at WrestleMania for the WWE title. So that was my exact dream, and that actually came true," said Kingston. 
Kingston held the title for almost six months before losing it to Brock Lesner at Smackdown's 20th Anniversary show in October. However, the Ghana-born wrestler has truly had an amazing reign as WWE champion, and has given a voice to anyone who has ever thought that their dreams were too big. 
Kingston and The New Day are still very much involved in the WWE Universe, and they've all become a common name in terms of pro wrestling elites. With Kingston's recent success and title holding many expected retirement, I mean a championship title seems like a pretty great cherry on top in terms of career. However, Kingston has made no public statements hinting that retirement is coming anytime soon, so for now, we'll just sit back and see what 2020 has in store for the champion.
The rest of CBS Sport's Pro Wrestling Awards for 2019 are as follows:
Wrestler of the Year: Adam Cole
Match of the Year: Johnny Gargano def. Adam Cole in a 2-out-of-3 falls match (NXT TakeOver: New York)
Best Moment/Angle of the Year: Kofi Kingston wins the WWE title at WrestleMania 35 (WWE)
Worst Moment/Angle of the Year: Wild Card Rule (WWE)
Comeback Wrestler of the Year: Bray Wyatt (WWE)
Breakthrough Wrestler of the Year: Rhea Ripley (NXT)
Rookie of the Year: MJF (AEW)
Tag Team of the Year: Lucha Bros. (AEW)
Commentator of the Year: Mauro Ranallo (NXT)
Feud of the Year: Adam Cole vs. Johnny Gargano (NXT)
Best Pay-Per-View of the Year: WrestleKingdom 13 (NJPW)
Promo of the Year: Cody "silver spoon" (AEW)
Smack Talker of the Year: Cody (AEW)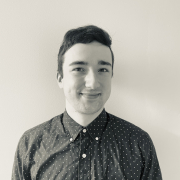 Eric Mastrota is a Contributing Editor at The National Digest based in New York. A graduate of SUNY New Paltz, he reports on world news, culture, and lifestyle. You can reach him at eric.mastrota@thenationaldigest.com.
https://media.thenationaldigest.com/wp-content/uploads/2020/01/06171409/Empty-Ring-400x400-1.jpg
400
400
Eric Mastrota
https://media.thenationaldigest.com/wp-content/uploads/2019/12/23173823/The-National-Digest-785x60-1.png
Eric Mastrota
2020-01-06 13:52:25
2020-04-09 15:52:21
2019 Was Kofi Kingston's Year