This week, ESPN aired a Korea baseball contest as part of an agreement between the United States and Korea that claims the US' sports network will air up to six KBO games a week. Those who watched the first aired game this past week may have noticed a slew of technical difficulties that occurred throughout the game, most of which were actually expected. 
Since all professional sports in the US are paused indefinitely amid the coronavirus pandemic, sports fans all over the country are craving some sort of entertainment to turn on while they pass the time in quarantine. This was the main motivating factor in the collaboration between KBO and ESPN; and the other live sporting events that are beginning to start up again around the world which ESPN will also be attempting to air on their network. 
"I think there was an absolute hunger and desire to watch live sports programming. This is the time of year where baseball is played. And if you can provide that meal to a hungry audience, they're going to eat it," ESPN announcer Karl Ravech said. 
The United States is the most infected country in the world currently, with over 1.3 million positive cases of Covid-19 and over 78,000 deaths, there's no telling when we'll fully return to a life of normalcy here. Luckily, other countries around the world, mainly in Asia, that are seeing a flattening of the curve are beginning to bring some sporting competitions back for online viewing. 
As previously mentioned, South Korea's baseball league began playing again this week, while Taiwanese baseball began last month. There's been some pressure put onto Europe as their lockdown policies begin to life, as fans are craving the country restarts their European Soccer season, as well as Australia for their Rugby season. However, Australia did recently announce that their National Rugby League would resume play at the end of May; Australian Football is also set to begin again in June. 
The goal worldwide is to provide streams of these global sports leagues and offer a sense of normalcy to those of us who are unsure when sports will begin again in our country. For the recent KBO game that was initially aired on ESPN this week, Americans watched two opposing Korean baseball teams that they knew nothing about go head-to-head, and minus a few minor differences in game regulation, the game was essentially like any other one. 
Fans reacted positively to hearing commentary from Ravech and Eduardo Perez, the ESPN announcers who they all know and love. Hopefully, having their commentary over international sporting events will hold everyone over, because as of right now it's totally unclear when the MLB season here in America will begin. There's been some talk to sequester all 30 MLB teams to Arizona to play games in one crowd-less arena for the whole season, but having all of those players temporarily move to Arizona for an entire baseball season during a pandemic has made that plan complicated. 
"We have tried to be cautious about trying to go too soon, based on what the public health situation is. I think it's incumbent upon us to turn over every stone to try to play the game in 2020 if there's any way we can in the environment," MLB Commissioner Rob Manfred said.
Players in KBO are required to wash their hands and use hand sanitizer often throughout the games/practices, and also must receive daily temperature checks. Every player is also, for the most part, required to wear a mask and gloves (medical gloves not baseball gloves), except when on the field. Social distancing measures still must be put in place as much as possible, although it's quite hard in any multiplayer sport to keep your distance. 
If any player tests positive, the entire league will be placed into quarantine for 14 days and the league will then review if it needs to be suspended or not. 
For now, it's unclear when Americans will be able to turn on ESPN and see a normal jam-packed stadium cheering for their favorite teams again. In the meantime, sports fans all over the world are opening up their internet browsers and either watching past highlights, or doing their research on Korean baseball.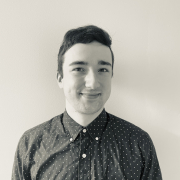 Eric Mastrota is a Contributing Editor at The National Digest based in New York. A graduate of SUNY New Paltz, he reports on world news, culture, and lifestyle. You can reach him at eric.mastrota@thenationaldigest.com.
https://media.thenationaldigest.com/wp-content/uploads/2020/05/12160247/ESPN-400x400-1.jpg
400
400
Eric Mastrota
https://media.thenationaldigest.com/wp-content/uploads/2019/12/23173823/The-National-Digest-785x60-1.png
Eric Mastrota
2020-05-12 12:07:52
2020-05-12 16:04:46
ESPN To Air International Sporting Events Amid Coronavirus Concerns In The US