Stores and businesses that have been deemed as "essential" within the past few months are beginning to take steps to return to a life of normalcy. Customers are eager to return to some of their favorite establishments, however, some worker safety/labor groups are nervous that these companies are prematurely pulling back on health and safety measures while we're still very much battling this deadly pandemic. 
More states and cities have begun loosening their stay-at-home orders, so it makes sense that businesses like Target, Walmart, Costco and Kroger are following suit. Last week New York City, which was previously an epicenter for the virus to spread, allowed retail stores to set up curbside pickup for their customers. California permitted all schools, gyms, movie theaters, and bars to reopen with modifications, and some states have opened nail salons, massage parlors, and bowling alleys. However, it's these states that have decided to reopen that are now seeing massive spikes in case numbers. 
More than 117,000 American citizens have died due to the Covid-19 virus; for comparison that's more American lives lost than in World War 1. The economy has been heavily impacted with over 40 million individuals filing for unemployment within the past three months, and recently the stock market began to drop again due to fears of a second wave. 
"The safety measures retailers are rolling back are good practices for preventing both Covid-19 and future pandemics. We should keep simple prevention measures such as these in place as long as possible as we move towards reopening the economy to ensure a new wave of infections does not force us to again shelter in place,"  said Brandon Brown, an epidemiologist at the University of California, Riverside.
Currently there are no federal requirements for how or when these "essential" stores are able to reopen, it's more so up to the state or local governments. Costco, specifically, is beginning to bring back their free samples in a number of stores nationwide. The CFO of Costco, Richard Galanti, claims that all the samples are pre-packaged and the company will likely put up a plexiglass barrier between the server, samples, and customer. 
A spokesperson for Target recently announced that they would be reopening the Starbucks located within the store in some locations but they're taking "a careful market-by-market approach, and in some cases store-by-store, to ensure [they] prioritize the health and safety of our team and guests."
"There's a collective and growing recognition that [retailers] are likely falling well below pre-pandemic profitability levels as a percentage of sales. They need more in-store sales across categories — not just grocery and not just online or click-and-collect. They want feet through the door," said Doug Stephens, founder of consulting firm Retail Prophet.
Obviously there's a strong desire to get everyone back to work and to return to a life of normalcy, however, prematurely loosening these restrictions could potentially further influence how bad of a second wave America will face in the fall. Labor groups are taking to social media to express their disapproval of the decision for these establishments to reopen. While most are emphasizing their new health and safety procedures, it still doesn't seem like enough for some. 
Regardless, it's important that everyone continues to listen to their healthcare providers and protect themselves as much as possible when out in public.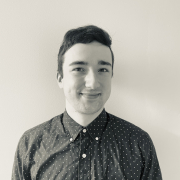 Eric Mastrota is a Contributing Editor at The National Digest based in New York. A graduate of SUNY New Paltz, he reports on world news, culture, and lifestyle. You can reach him at eric.mastrota@thenationaldigest.com.
https://media.thenationaldigest.com/wp-content/uploads/2020/06/19152739/Target-Store-400x400-1.jpg
400
400
Eric Mastrota
https://media.thenationaldigest.com/wp-content/uploads/2019/12/23173823/The-National-Digest-785x60-1.png
Eric Mastrota
2020-06-19 11:13:50
2020-06-23 16:26:50
Target, Costco, And Other Major Retailers Gearing Up To Reopen To The Public