LA Collab is an initiative that was recently launched by Los Angeles Mayor Eric Garcetti, and its goal is to double Latinx representation in Hollywood by 2030 following the white-male-dominated Oscar nominations announcement. 
"LA Collab, will work to connect Latinx talent, executives, and creators to opportunities in the entertainment industry. To see an entertainment industry and an #Oscar list that reflects the face of our city, we have to expand opportunity to all our communities — and ensure that a child growing up in Pacoima or Jefferson Park can see her stories on the small or big screen," Garcetti tweeted on Monday.
Award show season has been controversial in general throughout the past few years. More often than not the nominee's reflect a white-male demographic, and minority creators are left for categories that are often viewed as afterthoughts. The Oscars have become one of the biggest culprits of this, so much so that back in 2016 the hashtag #OscarsSoWhite stayed trending up until the actual show. 
This year's Oscar nominations have sent the academy right back into that 2016 controversy. As Issa Rae put it when she was announcing the nominations; "congratulations to these men," referring to the fact that no female directors were nominated this year. 
A 2019 study conducted by the Annenberg Inclusion Initiative at the University of South Carolina found that since 2007 only 3% of films featured Latinx leads or co-leads, and 4.5% of all speaking roles were given to Latinx characters in these films. The study also found that of those lead roles, 49% were performed by women; that 49% represents a total of 17 female lead roles, however, 5 of those 17 roles were performed by Cameron Diaz alone. 
The study also discussed how the Latinx population in America makes up the largest ethnic group in this country, and in California alone Latino's comprise 39% of the population, in Los Angeles, a whopping 49%. So why aren't we seeing further representation for a population of people who make up a wide majority of this country? 
Those staggering statistics are one of the many reasons that LA Collab has launched. According to their website, their initial priority will be matching new Latinx projects with major show-runners, producers, directors, and anyone else in the industry. The goal is to implement new organizations and individuals within the industry who are a part of the collab and want to create a "more inclusive workforce in the entertainment industry."
"We will be your one-stop shop to connect you to vetted Latinx resources, top and emerging creators and talent. We will support your diversity, equity, and inclusion initiatives to ensure Latinos are represented in front-of and behind the camera, while you meet your business objectives," the website states.
Mayor Garcetti also recently confirmed that LA collab has already made some successful deals including a set of podcast and documentary deals with WarnerMedia's 150, Warner Brothers documentary brand that focuses on creative storytelling within informative content creation. 
More than 50 industry leaders and media/entertainment organizations have already expressed their support for LA Collab, and plan on helping the industry become a much more inclusive space as it should be. According to their website these leaders include the likes of Eva Longoria, J.J. Abrams, Eli Roth, DeVon Franklin, Jason Blum and Zoe Saldana.
Empowering a new generation of Latinx artists is extremely important for the future of the industry. There are so many minority voices who deserve a chance to tell their stories. If we make an open and accepting space for individuals of all sorts of backgrounds and identities, in return we get a space where millions of stories can be exchanged and turned into art. LA collab is taking the first step for the Latinx population, now it's time for Hollywood to open their doors for everyone, instead of making another movie about a straight white couple going through a break up.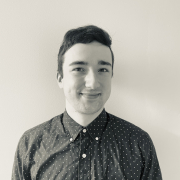 Eric Mastrota is a Contributing Editor at The National Digest based in New York. A graduate of SUNY New Paltz, he reports on world news, culture, and lifestyle. You can reach him at eric.mastrota@thenationaldigest.com.
https://media.thenationaldigest.com/wp-content/uploads/2020/01/15162806/Hollywood-Sign-400x400-1.jpg
400
400
Eric Mastrota
https://media.thenationaldigest.com/wp-content/uploads/2019/12/23173823/The-National-Digest-785x60-1.png
Eric Mastrota
2020-01-15 12:02:51
2020-04-09 15:50:31
Los Angeles Mayor Launches Initiative To Improve Latinx Representation In Hollywood