As fall approaches in the US, healthcare experts are gearing up for a new surge of coronavirus cases as dropping temperatures and the upcoming flu season will create a whole new level of risk for possible infection. Beyond that, Labor Day weekend will present its own set of challenges, as we saw with Memorial Day Weekend, many Americans blatantly disregarded health and safety procedures to celebrate the holiday weekend.
As of right now the United States is experiencing 40,000 new Covid-19 cases every day; which is twice the number of daily cases from the spring during Memorial Day weekend. Dr. Anthony Fauci, the White House's coronavirus advisor, recently spoke with the media about the upcoming weekend and expressed his concerns. 
"We don't want to see a repeat of the surges that we have seen following other holiday weekends. We don't want to see a surge under any circumstances, but particularly as we enter into the fall." 
According to data collected from Johns Hopkins University, average daily new cases are up by at least 5% in over 20 states. This rate combined with the holiday weekend has experts referring to Labor Day as an "accelerator weekend" in terms of new Covid-19 cases that are likely to appear as a direct result of individual celebrations. 
Fauci believes that many states aren't prepared at all for how much worse this pandemic can get in the fall. As we approach Halloween and Thanksgiving, Fauci claims that seasonal influenza will have officially taken over in our nation's schools and other establishments that are reopening, which will create an even more dangerous environment for Covid-19 to easily spread; the virus thrives on weakened immune systems. "People can let their guard down, that will make behavior and all the other stuff so much harder to manage as we go into November and December."
Dr. Syra Madad is a senior director of the system-wide special pathogens program at New York City Health and Hospitals, and recently claimed that the country is nowhere close to where it needs to be heading into the holiday weekend. She also expressed her concern over the intense hurricane season that the US is enduring, as these massive natural disasters are causing thousands of individuals to evacuate their homes, enter into public spaces, and try to find shelter while maintaining proper health and safety protocols. 
All healthcare experts have the same general opinion about celebrating the holiday weekend; don't. However, if you are going to celebrate, they recommend you do it in a small group in an outdoor setting where proper social distancing can take place. Keep the gatherings relatively short as well, as after a few hours individuals will likely get more comfortable and closer to one another. 
"Keep it small. Keep it outside. And you don't have to spend six hours together. Do it a few hours, have a couple of burgers, sit apart, and it's probably reasonably safe. But have a plan for if it starts raining."
Epidemiologists across the country are gearing up to closely watch the Covid-19 case data within the coming weeks. When it comes to a potential vaccine, Fauci says that right now the focus is on improving treatment options, and organizing strategies to ensure the US is receiving proper testing, tracing and isolation procedures.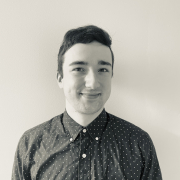 Eric Mastrota is a Contributing Editor at The National Digest based in New York. A graduate of SUNY New Paltz, he reports on world news, culture, and lifestyle. You can reach him at eric.mastrota@thenationaldigest.com.
https://media.thenationaldigest.com/wp-content/uploads/2019/12/23171358/American-Flag-400x400-1.jpg
400
400
Eric Mastrota
https://media.thenationaldigest.com/wp-content/uploads/2019/12/23173823/The-National-Digest-785x60-1.png
Eric Mastrota
2020-09-04 11:58:53
2020-09-04 16:48:24
Labor Day Weekend Will Set The Standard For Coronavirus Cases In The Fall