While travelling may not be the top priority in the middle of a global health crisis, there are many destinations within the US that can be visited via road trip, and are natural enough to promote social distancing from any other visitors. One of the most traditional and easiest trips one could take right now is visiting one of America's many lakes. Lake's not only promote a road trip sense of adventure, but also are safe enough destinations that one could access from almost anywhere in the country. Here are some of the nation's most popular lake destinations:
Lake Champlain: Lake Champlain is located in both New York and Vermont, and is one of the most well-known lakes in America. Not only was it the site of major events such as the French and Indian War, the American Revolution, and the War of 1812, but this lake also offers breathtaking views with plaques/business owners who can inform you about the lake's vast and intriguing history.  
Lake Superior: Lake Superior is one of the largest lakes in America, stretching across Michigan, Minnesota, and Wisconsin. In fact, it's so large it can hold all of the water from all the other Great Lakes in the US. It's a hot spot for fishing as it's known for housing some of the country's best whitefish, trout, salmon, bass, herrings, and so many more. For fish lovers, the best part is that it's always fishing season at Lake Superior, as different species of fish migrate in and out of certain areas of the lake as the year progresses. 
Crater Lake: Crater Lake in Oregon is the deepest lake in the United States, likely because it's essentially a flooded volcano. Coming in as the ninth deepest lake in the world with a depth of almost 2,000 feet, Crater Lake is also known for its crystal-clear shallow waters where visitors can see fish, underwater meadows and lava rock formations. The lake also promotes scuba diving if you provide your own equipment. 
Lake Winnebago: Lake Winnebago is known in Wisconsin for it's windsurfing and kite-flying capabilities. The intense winds hit their peak in the summer, drawing in crowds from all over who are ready to ride the waves and wind. Water temperatures in the summer can reach up to 85 degrees fahrenheit, and the lake annually hosts the Wind Power Championships for the nation's greatest wind-sport racers. 
Lake Kabetogama: This Minnesota lake is famous for its beautiful canoeing views. One of the most popular things to do at Lake Kabetogama is taking a sunset canoe ride up to the Voyageurs National Park, where patrons can choose to stay at one of two dozen campsites that can only be reached by boat/aquatic vehicle. 
Lake Clark: Lake Clark in Alaska is a secluded body of water that can only be reached by hiking through the Alaskan overland, taking a sleigh ride with a dogsled team, or by flying via float-plane. The lake is 50-miles-long and is known to be a true vision of what Alaska is. Travelers mainly like to fish, kayak, or wildlife-watch at this lake, and there are plenty of spots to camp as well. 
Finger Lakes: The Finger Lakes of New York have over 100 wine merchants and represent quintessential upstate New York with its luscious and mountainous views. The lake is more known for it's wineries than it's lake activities, however, they still offer a myriad of water-sport/camping activities for the average outdoorsman to enjoy.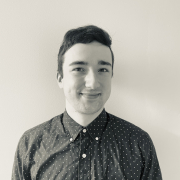 Eric Mastrota is a Contributing Editor at The National Digest based in New York. A graduate of SUNY New Paltz, he reports on world news, culture, and lifestyle. You can reach him at eric.mastrota@thenationaldigest.com.
https://media.thenationaldigest.com/wp-content/uploads/2020/07/30154111/Lake-Champlain-400x400-1.jpg
400
400
Eric Mastrota
https://media.thenationaldigest.com/wp-content/uploads/2019/12/23173823/The-National-Digest-785x60-1.png
Eric Mastrota
2020-07-30 13:06:30
2020-07-30 15:41:26
The Most Popular Lakes To Visit In The US