Miya Marcano was a student in Orlando, Florida who was tragically killed by a maintenance worker in her apartment who was able to break in using his universal key fob.
In response to this horrendous crime, Governor Ron DeSantis signed Senate Bill 898 into law, nicknaming it "Miya's Law," which requires all prospective employees working in rentals to endure a background check before they're hired. 
The new law requires all landlord's to use a consumer reporting agency (online databases) to screen prospective employee's criminal records and sex offender registries within all 50 states and the District of Colombia. 
According to the law, a landlord can choose to disqualify an individual from employment if they have been convicted, found guilty, or plead guilty to certain criminal offenses.
These offenses include any crimes that disregarded the safety of others that would also be considered a felony or misdemeanor in the first degree in the state of Florida. 
Additionally, any criminal offense that involves violence, such as murder, battery, sexual assault, robbery, carjacking, stalking, or home invasion, are grounds for disqualification. 
Before landlord's are able to request a background check, they must provide the prospective employee with a document that discloses the background check requirement and obtain their written consent.
This requirement is a part of the Fair Credit Reporting Act, which is used to regulate how background checks are conducted and used. 
If the landlord receives information that would give them grounds to disqualify the individual from potential employment, they must provide a notice for the candidate and a copy of their background check. 
The prospective employee must be given a reasonable amount of time to review and potentially file a dispute regarding the accuracy or completeness of the background check, typically at least five business days.
Landlord's must also provide the name, address, and telephone number of the background check vendor to the applicant with a statement that emphasizes "the consumer reporting agency did not make the decision to take the adverse action and is unable to provide the applicant the specific reasons why the adverse action was taken, and notifies the candidate of their right to obtain a free copy of their background report within sixty days and to dispute any information reported in the background check," according to the law. 
"By signing this legislation, we're making it safer to live in a rental unit and giving renters more peace of mind in their homes. Miya's death was a tragedy, and our prayers continue to be with the Marcano family."
"I am proud to act on their behalf to help prevent a tragedy like that from happening to another Florida tenant," said DeSantis in a statement.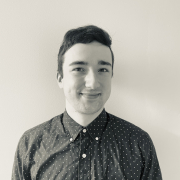 Eric Mastrota is a Contributing Editor at The National Digest based in New York. A graduate of SUNY New Paltz, he reports on world news, culture, and lifestyle. You can reach him at eric.mastrota@thenationaldigest.com.
https://media.thenationaldigest.com/wp-content/uploads/2022/07/05131408/background-check-400x400-1.jpg
400
400
Eric Mastrota
https://media.thenationaldigest.com/wp-content/uploads/2019/12/23173823/The-National-Digest-785x60-1.png
Eric Mastrota
2022-07-05 10:00:16
2022-08-12 11:12:28
Florida Landlord's Required To Background Check Workers Under New 'Miya's Law'