So you're selling your home and are ready to move onto the next chapter in your life. A new space to begin a new life for yourself, but before you can begin a new journey, you have to finish the old one. In this case, that means selling your home. Open houses are always one of the best ways to get exposure for your property that's on the market. The whole idea of having an all day long event that's just dedicated to showing off your house to potential buyers is exciting for real estate agents and sellers alike. If you really want to make a good impression with potential buyers, however, you need to make sure your home is well prepared and looking its best for its important guests. 
The first thing you need to make sure you do is remove at least half of your belongings from your home. If you haven't yet purchased a new place, which would be understandable since you're setting up an open house, rent a storage unit or ask a friend/family member to use their home for some temporary storage. You want your home to look the least cluttered as possible, but you still want the space to be filled just enough that potential buyers can envision living there. Get rid of any unnecessary pieces of furniture that you or your family brought into the space to make it more your style. While it may perfectly match your personal preferences, it's important to make the home seem as generic as possible in terms of design. This way, buyers can walk in and see the potential in the space to turn into whatever kind of style they like.  
Organize all storage spaces in the home. This includes all closets, drawers, cabinets, dressers, etc. Even if you can't completely empty these areas, being that you're in between moves, just make them seem as organized as possible. In fact, having some items in all of these storage units within the home can actually benefit you in the same way that keeping some furniture in the house will benefit you. Buyers will be able to see the potential of what it would be like to live there and will start to envision their linens where yours are in the hall closet, or their clothes hanging in the master closet. 
Make sure to do any necessary repairs, cosmetic or structural, before the open house as well. Anything that needs to be repaired will be viewed as an extra bill from buyers, you want them to focus on the aspects of the home that are completely move in ready, not scuffs in the flooring or holes in the wall. No matter how small you think the repair is, make it, buyers will look at the tiniest modifications that will need to be done as just another tedious task to add to the long list that is buying a new home. Try to make their lives as easy as you want yours to be during this process. In the end it will work out better for both of you. 
You're also going to want to depersonalize the spaces as much as possible. This goes pretty hand in hand with decluttering your home, however, it's important to note that things such as posters, family photos, personalized art pieces, etc. automatically associates the property with you. Hanging up simple pieces of art from places like Target or Michaels keep the space generic and simple enough to again give buyers the impression that the space has endless potential. While you may think that family photos can have the same effect, it can make buyers feel as though the space doesn't belong to them at all, and you aren't ready to completely separate from the space. Pictures of dogs, landscapes, sunsets, buildings, will give off the same impression as generic art. 
It should go without saying, but make sure you clean! I'm not talking about a quick vacuum and dusting, really dedicate a day to make your house as spotless as it was the day you moved in, because that's what you want your buyers to see. Recruit the help of friends and family and offer to order food for everyone. Put on some fun motivating music, maybe crack open a bottle of wine or whatever other guilty pleasure you enjoy, and make a whole day of it! Make sure all the linens and furniture pieces in the home look freshly made, and don't be afraid of using a subtle air diffuser or candle to make the space smell like a home. 
Finally, now that the inside of your home is polished and move in ready, it's time to make sure it has a curb appeal to match. Yard Work and any exterior cleaning of the home is always going to be dreadful, however, especially in this case, it's going to be necessary. So gear up, grab a ladder and clean out those rain gutters, and while you're up there clean up any outside windows or screens. Many home improvement stores sell hose attachments that are specifically designed to be a "home wash" tool. These attachments just go right on the spout of your hose and you use it to clean the entire exterior of your property. Make sure to hose off and sweep your walkway and driveway as well, and clear any dead plants/flowers from the yard. Your front door is the first part of the home that buyers will notice, spruce it up with a fresh coat of paint and really make it stand out. Also make sure to replace any outdoor lighting fixtures, and maybe buy some new house numbers and a new welcome mat while your at it. The whole goal of an open house is to make the property seem as inviting as possible and that starts from the outside. 
The final step is to reflect back on all your hard work and say goodbye to this place you once called home. Saying goodbye can be tough, no matter how easy the move, just know all that hard work is going to pay off and now you can officially begin the next chapter in your ever changing life, so good luck!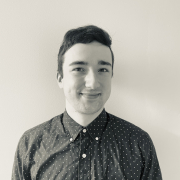 Eric Mastrota is a Contributing Editor at The National Digest based in New York. A graduate of SUNY New Paltz, he reports on world news, culture, and lifestyle. You can reach him at eric.mastrota@thenationaldigest.com.
https://media.thenationaldigest.com/wp-content/uploads/2019/11/17111902/Open-House-400x400-1-1.jpg
400
400
Eric Mastrota
https://media.thenationaldigest.com/wp-content/uploads/2019/12/23173823/The-National-Digest-785x60-1.png
Eric Mastrota
2019-11-05 16:20:07
2020-04-09 15:52:31
How To Prepare An Open House