The more than 90 women who were sexually abused by former USA Gymnastics team doctor Larry Nassar have filed claims up to $1 billion dollars against the FBI for failing to stop the doctor when the agency first received allegations against him, attorneys said Wednesday.
Among those claimants are Olympic gold medalists Simone Biles, Aly Raisman, and McKayla Maroney, along with world champion gold medalist Maggie Nichols. According to their firm Manly, Stewart & Finaldi, each woman has asked for more than $50 million.
According to the Federal Tort Claims Act (FTCA), claimants have to give government agencies notice before a lawsuit is filed in federal court. The agency then has six months to respond to the tort claims, either settling with the claimants or denying a claim.
According to attorneys, the FBI possessed numerous claims of Nassar's abuse over a number of years and across the globe by July 2015, but were "grossly derelict in their duties resulting in Nassar sexually assaulting approximately 100 young women and children between July 28, 2015 and September 12, 2016."
In July 2021, a Justice Department inspector's investigation and review into the FBI's handling of Nassar found that "fundamental" and "inexcusable" errors were committed by the agency, and that the case was not treated with the "utmost seriousness."
"The FBI knew that Larry Nassar was a danger to children when his abuse of me was first reported in 2015," Nichols said in a statement. "It is time for the FBI to be held accountable." Maroney voiced similar disappointment, saying that every institution supposed to protect them, betrayed them.
"I had some hope that [the Department of Justice] would keep their word and hold the FBI accountable after we poured out our hearts to the US Senate Judiciary Committee and begged for justice. It is clear that the only path to justice and healing is through the legal process."
Nassar, 58, first joined the USA Gymnastics team in 1986 as an athletic trainer. According to a 2016 lawsuit, a gymnast alleged Nassar abused her in 1994 and continued to do so for six years. Over the next two decades, Nassar would continue his sexual abuse, with his victims as young as six.
After several instances of being clear of wrongdoing by Michigan State University, where he worked as a team physician, Nassar's abuses would come to light as he was charged with three counts of first-degree criminal sexual conduct with a person under 13, along with being indicted on federal child porn charges.
From 2017 to 2018, Nassar would eventually plead guilty to 10 total counts of first-degree criminal sexual conduct, and was sentenced to 60 years in prison on child pornography charges and 40-to-125 years on sexual assault charges.
In April, 13 of Nassar's victims filed separate claims against the FBI totaling $130 million, saying the FBI had turned a "blind eye" towards the abuse. However, in May, the Justice Department announced it wouldn't be bringing charges against the two former FBI agents accused of mishandling the case.
It was the third time the Justice Department had refused to bring charges against the FBI. Despite the investigation finding that the former agents likely provided incomplete information on the circumstances, more was needed to file.
"This does not in any way reflect a view that the investigation of Nassar was handled as it should have been, nor in any way reflects approval or disregard of the conduct of the former agents," the Department stated.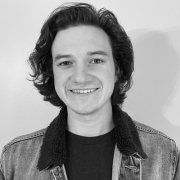 Andrew Rhoades is a Contributing Reporter at The National Digest based in New York. A Saint Joseph's University graduate, Rhoades' reporting includes sports, U.S., and entertainment. You can reach him at andrew.rhoades@thenationaldigest.com.
https://media.thenationaldigest.com/wp-content/uploads/2022/06/09143427/Olympics-400x400-1.jpg
400
400
Andrew Rhoades
https://media.thenationaldigest.com/wp-content/uploads/2019/12/23173823/The-National-Digest-785x60-1.png
Andrew Rhoades
2022-06-09 10:00:29
2022-06-09 14:38:43
Simone Biles, Other Victims Of Larry Nassar To File $1 Billion In Claims Against FBI