Father's Day is this Sunday, and with the world in such a chaotic state, many have likely forgotten that it was this weekend! However, there are plenty of last minute gifts you can order or go buy that will show your dad that you're still thinking about them, especially now. During a pandemic, it's easy to get wrapped up in your own anxieties, however, if anything it should make us all much more appreciative of the individuals that are still in our lives. So even if some of us can't hug our dads this Sunday, we can still make them smile. 
Wireless headphones/earbuds are a great gift for any dad. My dad is personally still stuck in the 60's and using a walkman, however, for Christmas we upgraded him with a brand new iPod to hold all his discographies. Now, it's time to get him some sleek and portable headphones that he can use wherever and connect to any bluetooth capable device. Airpods are one of the most popular options, however, brands such as Bose, Beats, and Microsoft also have plenty of high quality wireless headphone options. 
If you're dad's relatively active and enjoys basic dad things such as checking the weather, a smartwatch/fitness tracker would be perfect! If you just want to get a device that tracks all things fitness such as heart rate, steps, sleep patterns, etc. then Fitbit and brands like it offer cheap options for the dad who can't stop moving! If your dad is a little more technologically inclined, something like an Apple Watch that is used for a multitude of things beyond just fitness, could also be perfect. 
A powerful speaker is another great option for the dad who likes to spend his weekends doing work around the house, cooking, or just relaxing in the backyard with an iced cold beverage. Smart speakers especially can help your dad play his music from any room in the house, and most are modernly designed to remain sleek while still delivering loud crisp sound. 
A shaving kit is a great staple gift to get for your dad as well. The Art of Shaving 5-piece Travel Kit specifically offers :4 elements for the perfect shave." The kit itself includes a razor, black travel bag, pre-shave oil, shaving cream, and after-shave balm. All product sizes also meet TSA guidelines for any future travel. 
Along those same lines, companies such as Birchbox offer a $10 monthly subscription box that will hand deliver your dad a package full of the latest skincare, grooming, and hair styling products for men. Birchbox specifically offers a grooming subscription service for men that mixes up the type of products your dad would receive every month. Once you give him the membership, your dad will be able to fill out a grooming profile online that will allow him to choose from brand name products that he already likes to help Birchbox understand what type of things he's looking for. The box is equipped with sample sizes of every product but if there's one in particular that your dad really enjoys, he'll be able to order a full size easily through Birchboxes website. 
Mugs are so 2005, bring your dad into the next decade by getting him a Yeti insulated tumbler to keep all of his beverages either extremely hot, or extremely cold. Yeti in general has grown in popularity throughout the past few years; they're most famously known for their industrial coolers. This particular tumbler features an easy to use lid, double wall insulation, and is completely dishwasher safe. 
Regardless of what you get your father this year, make you tell them how appreciative you are more than anything. During times of such uncertainty, it's important to hold our loved ones as close as possible (or to appreciate them from 6 feet apart).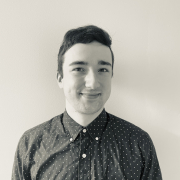 Eric Mastrota is a Contributing Editor at The National Digest based in New York. A graduate of SUNY New Paltz, he reports on world news, culture, and lifestyle. You can reach him at eric.mastrota@thenationaldigest.com.
https://media.thenationaldigest.com/wp-content/uploads/2020/06/19153446/Father-Daugher-400x400-1.jpg
400
400
Eric Mastrota
https://media.thenationaldigest.com/wp-content/uploads/2019/12/23173823/The-National-Digest-785x60-1.png
Eric Mastrota
2020-06-19 14:26:33
2020-06-19 15:35:00
Last Minute Father's Day Gift Ideas