Covid-19 has truly put a major pause to all of our vacation plans. In the middle of a pandemic it can be hard to find ways to keep yourself occupied, especially during the season where travel is typically promoted the most. Many are turning to camping or renting Airbnb's as a means of getting out of their house in distanced and isolated environments so that they can ensure they are remaining safe while still feeling like they're experiencing the summer.
For example, one of the most unique Airbnb experiences one could go to nowadays is staying in the last Blockbuster video store location in Bend, Oregon. That's right, the legendary video store brand that's now become obsolete in an age of streaming services and short attention spans, still exists. In fact, the Oregon location is the only functional Blockbuster store left, and on the nights of September 18th-20th, three groups of people will be able to spend a night in their favorite movie store from the 90's. 
Currently, the listing states that the groups can be no more than four people, but the experience would be unforgettable. The listing is also priced at just $4 a night. 
"Over the past few months, we've been missing the regular visits from friends, neighbors and tourists from around the world. So, we're opening our store to three quarantine pods of Deschutes County guests for a socially-distanced movie night, just like those of decades past!" 
The space itself has been transformed to look like a living room right out of a 90's-sitcom. Nostalgia was the overall goal with the decorating, so customers can expect to see bean bag chairs, a pullout couch with geometric symbols, rugs on rugs, and a multitude of bright patterns. A large television takes center stage, and it's even hooked up with a DVD and VHS player, so any movie in the whole store will work; oh yeah, they still have all the original aisles of classic movies and DVD's, giving customers plenty of options to choose from and making the experience as genuine as possible. 
The Blockbuster in Bend, Oregon has been a huge source of not only local pride for the town, but also income for the city, as many tourists come through every year and visit local businesses on their way to see the world's last active Blockbuster location. Sandi Harding has managed the store since 2004, and after Australia's last store location closed down in March 2019, Harding officially became the owner of the last active Blockbuster in the world. 
Pre-pandemic, the store was still open and actively renting out movies to residents for $3.99, and Harding was also able to make revenue through selling Blockbuster merchandise through local small businesses as well. The Airbnb listing is meant to be a thank you to the local community who have helped Harding keep the magic of Blockbuster alive during an era where everyone has multiple streaming services/easy access to whatever movie they want with the click of a button. 
If you want a chance to be one of the lucky groups to spend a night at the Blockbuster in Bend, Oregon, the listing will be officially posted at 1 p.m. PST on Monday, August 17th. For those who don't live in the area or aren't able to secure one of the limited spots, the living room furniture will be remaining in-store until the end of the pandemic, so visitors can still at least go see it for themselves.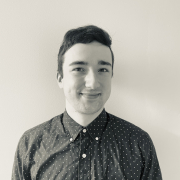 Eric Mastrota is a Contributing Editor at The National Digest based in New York. A graduate of SUNY New Paltz, he reports on world news, culture, and lifestyle. You can reach him at eric.mastrota@thenationaldigest.com.
https://media.thenationaldigest.com/wp-content/uploads/2020/08/14161205/Blockbuster-400x400-1.jpg
400
400
Eric Mastrota
https://media.thenationaldigest.com/wp-content/uploads/2019/12/23173823/The-National-Digest-785x60-1.png
Eric Mastrota
2020-08-14 15:42:03
2020-08-19 14:58:22
The Last Blockbuster On Earth Is Available To Rent On AirBnb