Former president Donald Trump recently held a rally over the weekend in Wellington, Ohio; this marks the first rally Trump has held since the January 6th Capitol riots. Late night host Stephen Colbert recently called out the former president for this, asking the audience who was allowing him to speak in front of people still. 
"Why is he allowed to have rallies after that? After the assassination, John Wilkes Booth wasn't welcomed to Broadway for a sold-out performance of I Shot Lincoln: The Musical!"
Colbert discussed how the "ex-president appeared to have nothing new to say in his 90-minute speech, as he stumbled through familiar refrains and untruths like he was reading a speech from last summer." 
Trump also reemphasized his point that he believes "hydroxychloroquine really works," in terms of curing Covid-19; a theory that was widely disproven last year. 
"No one cares about that now! We have a vaccine! I can't imagine anything more tired than the Covid drug from 12 months ago."
Trump was also called out on social media for badly mispronouncing words and phrases, and essentially speaking complete nonsense. At one point he was attempting to reference Neil Armstrong, the first man on the moon, by discussing how the "US sent a brave young man from Ohio to a plant."
"Really? To a plant? Yes, he was a brave young man from Ohio named Jack, and the nation sent him to climb that beanstalk, where he skyrocketed to Feefifofum," Colbert responded. 
"He's trying to talk about Neil Armstrong, but he said plant when he meant planet, which is not where Neil Armstrong went. That's like trying to describe George Washington by saying, 'You know who I mean! The guy on the money with the teeth made out of the cherry tree, with the painting of him crossing the Deli-meats, you know!"
Colbert also discussed all the individuals in Trump's inner circle that are now distancing themselves from any association with the former president and his four year reign in the White House, including daughter Ivanka Trump and former attorney general William Barr. Barr recently discussed how all of Trump's baseless claims of election fraud were "all bullsh*t." 
Barr recently claimed that Mitch McConnell also urged him to speak out against Trump and the claims of voter fraud in the immediate aftermath of the election. Meanwhile the senate minority leader remained completely quiet on the issue himself. 
 "McConnell would've spoken the truth himself last December, but he needed the former president's help to ensure that the GOP won the two runoff elections in Georgia, which they lost. In the end, Mitch McConnell sold his soul for nothing. So, a pretty fair price,"  Colbert explained.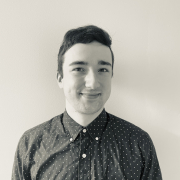 Eric Mastrota is a Contributing Editor at The National Digest based in New York. A graduate of SUNY New Paltz, he reports on world news, culture, and lifestyle. You can reach him at eric.mastrota@thenationaldigest.com.
https://media.thenationaldigest.com/wp-content/uploads/2021/01/15112618/Capitol-in-DC-400x400-1.jpg
400
400
Eric Mastrota
https://media.thenationaldigest.com/wp-content/uploads/2019/12/23173823/The-National-Digest-785x60-1.png
Eric Mastrota
2021-06-30 11:04:37
2021-06-30 18:05:11
Stephen Colbert Calls Out Trump After His First Rally Since Capitol Riot