A group of Amazon employees are suing the massive company, alleging that Amazon has mandated unsafe working conditions within one of their fulfillment centers which directly lead to an outbreak of Covid-19 cases among the warehouse workers, resulting in multiple employee deaths from the virus. 
"This case is about Amazon's failures to comply with New York law and state and federal public health guidance during the COVID-19 pandemic at the JFK8 facility. The company has relied on purposeful miscommunication with workers, sloppy contact tracing, and the culture of workplace fear it has instilled at JFK to ensure it can maintain productivity while reducing costs, even if that means workers come to work sick and cannot engage in proper hygiene, sanitizing, or social distancing while at work in order to stay healthy," according to the official legal complaint. 
The JFK8 facility is located on Staten Island, and at least one worker has died due to contracting the coronavirus; several others are currently sick. Employees received word this week that new cases were still appearing at the facility. According to one of the main plaintiffs, she alleges that after contractiv Covid-19 from the warehouse she "awoke to find her cousin with whom she lived dead in their bathroom after he developed COVID-19 symptoms as well." 
Originally the plaintiff also claims she requested paid leave for when she needed to quarantine and Amazon refused to pay it; Amazon CEO, Jeff Bezos, has made $24 billion during the duration of the coronavirus pandemic alone. However, aside from their back pays, employees aren't actually seeking financial compensation for past errors in company judgement, instead, they want "an order requiring Amazon to comply with public health guidance to prevent more harm in the future."
You may remember this specific Amazon fulfillment center for being in the news in March when they fired warehouse employee, Christian Smalls, for organizing a protest against the company's irresponsible treatment of employees during a worldwide health crisis. Further investigation into Amazon's handling of that firing revealed that senior leadership from Amazon specifically targeted Smalls to paint him as the face of the entire resistance movement. 
"If possible, make him the face of the entire union/organizing movement. He's not smart, or articulate, and to the extent the press wants to focus on us versus him, we will be in a much stronger PR position than simply explaining for the umpteenth time how we're trying to protect workers,"  the company's general counsel, David Zapolsky, wrote in the memo.
The Office of New York State Attorney General Letitia James began an investigation in April into the health and safety practices of all Amazon warehouses in New York. "The information so far available to us raises concerns that Amazon's health and safety measures taken in response to the COVID-19 pandemic are so inadequate that they may violate several provisions of the Occupational Safety and Health Act," James' staff claims. 
Many individuals have been afraid to speak up due to Smalls' unjust firing, and the several other NY employees who have been terminated for speaking up against management. An Amazon spokesperson recently emphasized how all they want from the company is to have them abide by all the rules put in place by the CDC and WHO. 
For now, the fight continues, Amazon has responded to these multiple claims by donating over $4 billion to Covid-19 related initiatives; which has given the employees even more motivation to sue, as their company has now been shelling out billions for country wide health and safety practices, but they haven't even fixed anything in their own warehouses. 
To read the entire legal complaint, click here.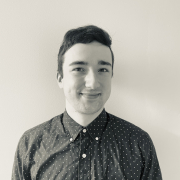 Eric Mastrota is a Contributing Editor at The National Digest based in New York. A graduate of SUNY New Paltz, he reports on world news, culture, and lifestyle. You can reach him at eric.mastrota@thenationaldigest.com.
https://media.thenationaldigest.com/wp-content/uploads/2020/06/05160340/Amazon-Building-400x400-1.jpg
400
400
Eric Mastrota
https://media.thenationaldigest.com/wp-content/uploads/2019/12/23173823/The-National-Digest-785x60-1.png
Eric Mastrota
2020-06-05 15:21:53
2020-06-05 16:05:39
Amazon Employees Suing Company Over Covid-19 Negligence