After becoming a female icon in the video game industry, Ms. Pacman has finally earned her way into the World Video Game Hall of Fame, the Strong National Museum of Play announced Thursday. Joining Ms. Pacman in the 2022 inductions are Dance Dance Revolution, The Legend of Zelda: Ocarina of Time, and Sid Meier's Civilization.
When it comes to potential inductees, the World Video Game Hall of Fame considers video games of all kinds — handhelds, arcade, consoles, mobile, and computer — that have had a large popularity over an extended period of time and and "exerted influence on the video game industry" or pop culture in general.
Debuting in 1982, Ms. Pacman was the successor to 1980's Pacman. While essentially the same game, Ms. Pacman saw upgrades in several areas. Instead of one maze, there were now four. Fruit bounced around the map, while the ghosts' programming was more efficient, with their patterns having more randomness to keep the players on their toes. And of course, there was the main character herself.
Around that time, arcades had portrayed genders in contrasting ways that would put females in the backseat to the action. "Arcade flyers had generally depicted males as active players and females as passive admirers of the action," the museum stated.
"By offering the first female video game character, Ms. Pac-Man represented a turn in the cultural conversation about women's place in the arcade as well as in society at large."
The museum noted Ms. Pacman's name was also significant, as it's the female equivalent to "Mr.," which wouldn't be the case if it were Miss or Mrs. It gave her a strong sense of independence. The industry-changing designs would help the game to soar, selling 125,000 arcade cabinets within its first five years while earning $1.2 billion in that time.
Of course, the other inductees contributed to the history of video games as well. The Legend of Zelda: Ocarina of Time was a defining piece in the action adventure genre. The first 3D rendition of the Zelda series, Ocarina of Time was praised for its story and ability to switch through different eras of time, gameplay, graphics, and controls (which included a lock-on targeting system).
The Nintendo N64 product would see a record number of preorders, with 500,000 before the release. After it hit the shelves in 1998, Ocarina of Time sold more than a million copies in less than a week, and 7.6 million copies worldwide since then.
Since its inception in 1998, Dance Dance Revolution — or DDR — has become a staple of family and party games. Having to dance to the beat of popular songs, players would be treated to an entertaining workout that challenged your rhythm and movement.
Thanks to it's easy-to-pick-up style of play and diverse selection of tunes, more than 100 versions and spin-offs of Dance Dance Revolution have been produced on various consoles. It paved the way for similar music video game series like Guitar Hero and Rock Band.
Of course, the museum noted DDR also has additional purposes beyond just being a video game. Thanks to its promotion of strength and dexterity, it's often used for aerobic exercise. Meanwhile, high schoolers have incorporated it into fitness workout programs.
Among the finalists for this year's induction were Assassin's Creed, NBA Jam, Resident Evil, Candy Crush Saga, PaRappa the Rapper, and Words with Friends.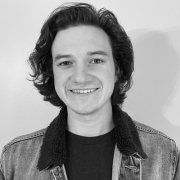 Andrew Rhoades is a Contributing Reporter at The National Digest based in New York. A Saint Joseph's University graduate, Rhoades' reporting includes sports, U.S., and entertainment. You can reach him at andrew.rhoades@thenationaldigest.com.
https://media.thenationaldigest.com/wp-content/uploads/2022/05/06172724/Pacman-400x400-1.jpg
400
400
Andrew Rhoades
https://media.thenationaldigest.com/wp-content/uploads/2019/12/23173823/The-National-Digest-785x60-1.png
Andrew Rhoades
2022-05-08 09:00:08
2022-05-06 17:27:46
Ms. Pacman Makes Its Way Into The World Video Game Hall Of Fame