Walgreens has announced that they won't be distributing abortion pills in 20 states, despite some of them being states where abortion is legal, after receiving a warning letter from Republican attorneys general. 
The letter itself warned Walgreens that they could face legal consequences if they sold abortion medication within their states. NBC News reported that Walgreens responded to every attorney general who wrote to them, agreeing to not sell abortion pills by mail or in stores within the 20 states mentioned. 
"This is a very complex and in flux area of the law, and we are taking that into account as we seek certification to dispense mifepristone," Fraser Engerman, Walgreens' senior director of external relations, told NBC News.
"We are not dispensing mifepristone at this time. We intend to become a certified pharmacy under the program, however we will only dispense in those jurisdictions where it is legal to do if we are certified," Engerman stated.
Albertsons, CVS, Costco, Kroger, Rite Aid, and Walmart also received letters making the same demands and warnings. 
The attorneys general who sent the letter were from states where abortion is currently illegal, such as Kentucky, Mississippi, South Dakota, Texas, and West Virginia, and in states where abortion is still legal such as Alaska, Florida, Iowa, and Montana. 
"We emphasize that it is our responsibility as State Attorneys General to uphold the law and protect the health, safety, and well-being of women and unborn children in our states," the letter said.
Missouri Attorney General Andrew Bailey said on Facebook that he wants to ensure "that pharmacies throughout the nation aren't subverting state and federal statute to ship abortion pills in the mail."
According to the Guttmacher Institute, more than 50% of US abortions in 2020 were done using medication instead of surgery. 
In response, California Governor Gavin Newsom announced on Monday that the state will no longer be doing business with Walgreens due to their decision to no longer sell abortion medication. 
"California won't be doing business with @walgreens — or any company that cowers to the extremists and puts women's lives at risk," Newsom said in a tweet.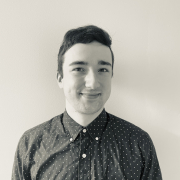 Eric Mastrota is a Contributing Editor at The National Digest based in New York. A graduate of SUNY New Paltz, he reports on world news, culture, and lifestyle. You can reach him at eric.mastrota@thenationaldigest.com.
https://media.thenationaldigest.com/wp-content/uploads/2023/03/07154541/walgreens-400x400-1.gif
400
400
Eric Mastrota
https://media.thenationaldigest.com/wp-content/uploads/2019/12/23173823/The-National-Digest-785x60-1.png
Eric Mastrota
2023-03-10 09:00:59
2023-03-10 09:14:25
Walgreens To Stop Distribution And Sales Of Abortion Pills In 20 States