Toyota is taking over the 2020 Tokyo Olympics with their newest and most innovative car technology yet. Self-driving cars have been an image of the future ever since Tesla's got mainstreamed into the realm of vehicles; now Toyota, the largest automobile maker, will be introducing their first ever self-driving cars as cabs for individuals in Japan who will be travelling all throughout Tokyo for the 2020 Olympic games. 
The vehicles are known as "SAE Level-4 automated vehicles," the SAE stands for Society of Automobile Engineers, and "Level 4" references this specific groups ranking for a vehicle's advancement. Level 4 assumes that the vehicle can "perform all driving tasks under any specific set of conditions such as weather or geography," according to The Verge. While these automobiles may have that advanced classification, Japanese law states that an individual must always be present behind the wheel of any moving vehicle, regardless of its technological capabilities. So if you're attending the 2020 Tokyo games, don't expect an empty car to arrive to take you to and from the games. Toyota is ensuring that while the cars will be driving themselves for the entirety of the automobiles residency in Japan, there will always be someone behind the wheel who will be ready to take control of the vehicle should it become necessary. 
self-driving taxi trial on a test track 
"Toyota is only offering rides in its cars for a small window of time: July to September. The cars will be geofenced, meaning they will be restricted to a specific geographic area within Tokyo's busy Odaiba district. Odaiba's complex environment of pedestrians, vehicle traffic, diverse road infrastructure and tall glass buildings provide a challenging setting in which to demonstrate the capabilities of Toyota's automated driving technology," Toyota said in their official press release regarding their Level-4 vehicles.  
The Toyota Research Institute, based in Silicon Valley, has been testing these vehicles for this specific event for a few years now, (Verge). For the tests the group traveled to Ottawa Lake, Michigan in order to have a large enough space to prepare. In Michigan, engineers and researchers created a closed-course facility that exactly replicated Odaiba districts most challenging driving characteristics and common driving scenarios. They spent their time in Michigan specifically ensuring that these Level 4 vehicles were equipped and prepared to handle a multitude of conditions once actually in Japan. 
The specific technology from Toyota is known as their "Chauffeur" software, which executives described in the press release as "focused on full autonomy, where the human is essentially removed from the driving equation, either completely in all environments, or within a restricted driving domain." The "premiere" of these vehicles to the public being specifically for the Olympics, which are being held in the homeland base of Toyota, is also meant to put a spotlight on the companies new long lasting and advanced batteries for their electric vehicles. 
Toyota also said it will be providing "3,700 mobility products and/or vehicles for the Olympics, 90 percent of which will be 'electrified.' That can mean either battery-electric, hydrogen-powered, or even gas-electric hybrids. Of the 3,700 vehicles, 850 will be battery-electric and 500 will be fuel-cell electric."
Finally, Toyota reminded crowds that last year they made a massive business deal with the company Uber. Toyota agreed to invest $500 million in a joint self-driving project with Uber. The two companies are now working together to make self driving cab cars the new wave of the future, why buy an expensive self driving car when you can just order it for the day?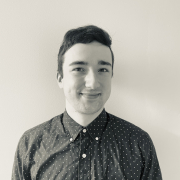 Eric Mastrota is a Contributing Editor at The National Digest based in New York. A graduate of SUNY New Paltz, he reports on world news, culture, and lifestyle. You can reach him at eric.mastrota@thenationaldigest.com.
https://media.thenationaldigest.com/wp-content/uploads/2020/01/10103456/Tokyo-Olympics-400x400-1.jpg
400
400
Eric Mastrota
https://media.thenationaldigest.com/wp-content/uploads/2019/12/23173823/The-National-Digest-785x60-1.png
Eric Mastrota
2019-11-11 14:34:52
2020-04-09 15:52:30
Toyota Bringing Self-Driving Taxi's To Tokyo For 2020 Olympic Games