Hulu is celebrating Pride Month this week with the release of their much anticipated "Love, Simon" television spin-off program titled "Love, Victor". The show itself directly follows up on the 2018 movie, which was the first gay teen romantic comedy produced by a major Hollywood studio.
The movie originally focused on the coming out story of Simon Spier, who's a white middle-class teenage boy. With the Hulu series, production wanted to shift the focus to continue to follow the coming out story of a young teenage boy developing his sexuality, however, this time they're following Victor Salazar, a Latino working-class teenager with a religious family.
"I don't feel that anyone is 100 percent straight or 100 percent wherever you lie on the scale. I feel like sexuality is not necessarily fluid. It's more like a spectrum. And so finding out where you lie on that is important," says actor Michael Cimino, who plays Victor.
Both the movie and television show take place in the same high school in Atlanta, Georgia. The storyline of the show is meant to take place a few years after the movie, and viewers will watch as Victor corresponds with Simon via text and email; just like how Simon communicated with "Blue" in the movie. His conversations with Simon are meant to cover your basic coming-of-age questions as Victor navigates figuring out his sexuality, love, and being a teenager in general.
Cimino himself is Puerto Rican and Italian, and claims that growing up in between those two cultures gave him a much deeper understanding of his character and the trials he faces coping with his sexuality and identity as a Latino as well. http://gty.im/1177776085 is the actress who plays Victor's mom, Isabel, in the series and she's both Puerto Rican and Irish. She also has claimed that growing up with these two cultures prepared her to play the role of the religious mother to a gay son.
"It can be difficult, because sometimes you're not enough for one culture. And you're not enough for the other culture. I'm not white enough for my white friends. I'm not Puerto Rican enough for my Puerto Rican friends. So who am I? What's my place? And where do I belong," says Ortiz.
Ana Ortiz speaking at the 23rd Annual Human Rights Campaign National Dinner
One of the main conflicts the show aims to emphasize is Victor's struggle to accept his competing identities as an individual in the LGBT+, Latino, and Catholic community. This is the reality for many Americans, in fact, a research study recently concluded that over 22 million Americans have multiracial roots/identities. So producers wanted those individuals to feel especially seen within this show.
When discussing channeling a Catholic mother with conservative ideals, Ortiz explained that she really had to "dig into and to deal with the religiosity in the character. I was raised Catholic. I consider myself Catholic, but I am also a progressive. I constantly am battling between my Catholicism and my beliefs. It's a difficult fight within my own self."
The release of "Love, Victor" couldn't have come at a more appropriate time either. Not only is it Pride Month, but this week the Supreme Court decided that LGBT+ individuals were protected from being fired based on their identity. Cimino believes that sexuality and identity are lifelong journeys, and hopes the show exemplifies a positive message of progression and authenticity within America and how they view LGBT+ individuals.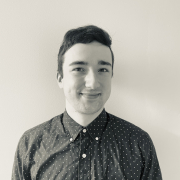 Eric Mastrota is a Contributing Editor at The National Digest based in New York. A graduate of SUNY New Paltz, he reports on world news, culture, and lifestyle. You can reach him at eric.mastrota@thenationaldigest.com.
https://media.thenationaldigest.com/wp-content/uploads/2020/02/17154418/HuLu-App-400x400-1.jpg
400
400
Eric Mastrota
https://media.thenationaldigest.com/wp-content/uploads/2019/12/23173823/The-National-Digest-785x60-1.png
Eric Mastrota
2020-06-18 15:31:10
2020-06-23 16:28:41
Hulu's "Love, Victor" Takes The Message From "Love, Simon" Even Further