MJ Rodriguez of FX's Pose made history this week, becoming the first trans woman to receive an Emmy nomination in a lead acting category. Rodriguez claims she was attending the Cannes Film Festival when she got the news of her nomination. 
"I felt so seen. I felt more represented and accepted than I have in a long time. I felt like my colleagues now see me, my acting colleagues see me, and the people who are surrounded by the arts see me, and how much I want to give the world."
Rodriguez plays a house mother and nurse named Blanca on Pose, a show about ballroom culture in 1980's and '90's New York City, and the politics surrounding LGBT+ individuals at the time; the HIV/AIDS epidemic is also a huge plot point throughout the series, which just premiered its third and final season. 
Pose is a series by Steven Canals and Ryan Murphy, and it made history when it first premiered due to the fact that every single trans character was actually played by a transgender actor; most of which have never worked in television before this point. 
The representation and telling of history that the show has provided has created an amazing space for LGBT individuals of all ages to learn about their history and the people who fought for the rights they have today. 
Rodriguez spoke during a Zoom interview after receiving her nomination and discussed the euphoric moment in which she found out. 
 "I was up until 8 o'clock in the morning. When the news came, my mom and my godmother (were) sitting at the dining table. And the moment my name was announced, I just screamed and I broke. And my mom grabbed me. She kind of like flung me around. I gave her a hug. She swung me around a little bit. And I just remember falling into my boyfriend's arms and just crying. Tears of joy, tears of happiness."
Sarah Kate Ellis of GLAAD called Rodriguez's nomination "a breakthrough for transgender women in Hollywood, and a long-overdue recognition for her groundbreaking performance over the past three seasons of Pose." 
"Pose has undoubtedly raised the bar for trans representation on television and changed the way viewers around the world understand the trans community." 
Rodriguez continued to say that she was "grateful to know that we are finally being seen the way we need to be seen, and that our stories can now be seen as human stories. It just opens the diaspora, opens everything even more. There are limitless amounts of stories that can now be told, simply because of this happening."
"I'm thinking about all the young people who can look to us and see that we are human and have so much to offer and that we can be looked up to and that there are dreams that are obtainable, because we can make them happen."
When it comes to her future in Hollywood, Rodriguez is just getting started: "I just feel like the sky is limitless. I feel like there's so much more opportunity out there. The world — it's opened, and I can't even express how happy I am to know that I'll be able to be a part of more amazing pieces of work … and just put out good products. I know that's what the future looks like."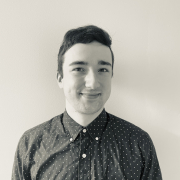 Eric Mastrota is a Contributing Editor at The National Digest based in New York. A graduate of SUNY New Paltz, he reports on world news, culture, and lifestyle. You can reach him at eric.mastrota@thenationaldigest.com.
https://media.thenationaldigest.com/wp-content/uploads/2021/07/14160824/Emmy-Awards-400x400-1.jpg
400
400
Eric Mastrota
https://media.thenationaldigest.com/wp-content/uploads/2019/12/23173823/The-National-Digest-785x60-1.png
Eric Mastrota
2021-07-14 14:32:13
2021-07-14 16:09:21
MJ Rodriguez Discusses Trans Representation In Media After Receiving Historic Emmy Nomination