Secretary of State Antony Blinken has stated that the United States is considering restricting visas for some Ugandan officials after the nation adopted what is being referred to as one of the world's toughest anti-LGBTQ laws. 
Blinken has stated that the US was "deeply troubled" by Uganda's Anti-Homosexuality Act, which had been signed into law by President Yoweri Museveni this past Monday. 
Same-sex relationships have been illegal in Uganda for a while now, however, this new law states that acts of "aggravated homosexuality and/or promoting homosexuality" will lead to a capital punishment of potentially 20 years in prison. 
US President Joe Biden condemned the law as a "tragic violation of universal human rights," and even threatened to stop providing aid and investing in Uganda, while urging the nation to repeal the measure. 
Blinken continued his statement to discuss how the US would "consider deploying existing visa restrictions tools against Ugandan officials and other individuals for abuse of universal human rights, including the human rights of LGBTQI+ persons." 
"Washington will also help develop mechanisms to support the rights of LGBTQI+ individuals in Uganda and to promote accountability for Ugandan officials and other individuals responsible for, or complicit in, abusing their human rights."
Adrian Jjuuko, the executive director of the Human Rights Awareness and Promotion Fund, announced Monday that they would be filing a legal challenge with Uganda's High Court, arguing the newest laws are "blatantly unconstitutional." 
"By criminalizing what we call consensual same-sex activity among adults, it goes against key provisions of the constitution including rights on equality and non-discrimination," said Jjuuko.
Additionally, The European Union, United Kingdom, UNAIDS, the Global Fund, various human rights groups and LGBTQ+ organizations have expressed their disdain and shock at the adoption of the law. 
The Global Fund to Fight AIDS, Tuberculosis and Malaria released a joint statement with UNAIDS, as well as the US President's Emergency Plan for AIDS Relief: "Trust, confidentiality, and stigma-free engagement are essential for anyone seeking healthcare."
"LGBTQI+ people in Uganda increasingly fear for their safety and security, and increasing numbers of people are being discouraged from seeking vital health services for fear of attack, punishment and further marginalization."
"Uganda's failure to safeguard the human rights of LGBTQI+ persons is part of a broader degradation of human rights protections that puts Ugandan citizens at risk and damages the country's reputation as a destination for investment, development, tourism and refugees," Blinken said.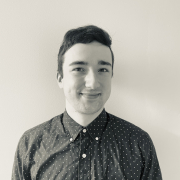 Eric Mastrota is a Contributing Editor at The National Digest based in New York. A graduate of SUNY New Paltz, he reports on world news, culture, and lifestyle. You can reach him at eric.mastrota@thenationaldigest.com.
https://media.thenationaldigest.com/wp-content/uploads/2023/05/30152930/law-400x400-1.gif
400
400
Eric Mastrota
https://media.thenationaldigest.com/wp-content/uploads/2019/12/23173823/The-National-Digest-785x60-1.png
Eric Mastrota
2023-05-31 09:00:28
2023-05-31 09:24:56
US Considering Placing Restrictions On Visas For Ugandan Officials Over Anti-Gay Law